Father's Day is Sunday, June 19, and if your bar is planning a special cocktail menu for dear old dad, look no further than this collection of Father's Day cocktail recipes.
The Don Papa
Ingredients: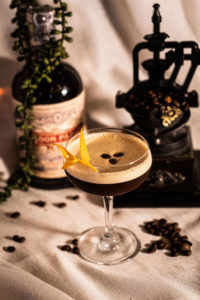 1.5 oz Don Papa 10
1 oz Espresso
.5 oz Grand Marnier
.25 oz Mr. Black
Directions:
Served up. Garnished with 3 espresso beans and one zest of orange. Rimmed with old bay seasoning salt.
CÎROC VS on Ice
Ingredients: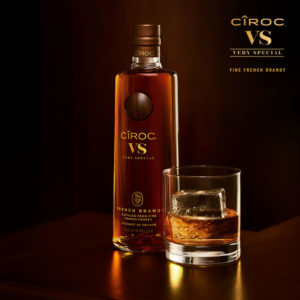 1.5 oz CÎROC VS Brandy
1 Large Ice Cube
Directions:
Pour 1.5 oz CÎROC VS Brandy over 1 large ice cube in a rocks glass.
Recipe by CÎROC.
Private Event
Ingredients:

2 oz. Rampur Single Malt Asava
½ oz. Hibiscus / Fig syrup
Directions:
Add the syrup and Rampur Single Malt to a large rocks glass. Carefully drop in a large, clear ice cube. Stir about 40 rounds to achieve correct dilution and chill. Garnish with a roasted fig.
Zacapa Peach Julep
Ingredients: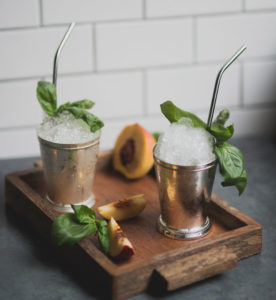 1 ¼ oz Zacapa 23 Rum
1/2 oz (1 tablespoon) peach liqueur, peach brandy, or peach schnapps
Peach Slice for Garnish
Basil and mint
Directions:
In a Julep cup or metal cup add 2 Basil and 4 mint leaves with peach liqueur, gently press the herbs with a muddler. Add Zacapa No 23. Rum, and a little crushed ice, stir gently.
3. Pack the rest of the cup tightly with crushed ice. Stir more until the cup is frosted on the outside. Top with more crushed ice to form an ice dome. Garnish with peach slice and Basil.
Cocalero Cup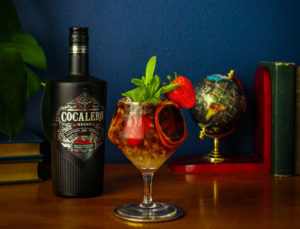 Ingredients:
2 oz. Cocalero Negro
0.5 oz. Lime juice
Directions:
Build in a glass with crushed ice. Top off with ginger beer. Garnish with a mint bouquet and a strawberry, optionally a dehydrated orange and lime wheel.
Perfect Ketel One Martini
Ingredients: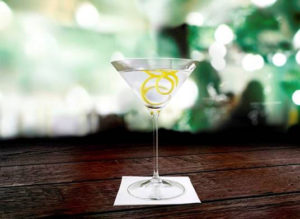 1.25 oz. Ketel One® Vodka
0.25 oz. dry vermouth
Lemon twist
Directions:
Stir vodka with ice in a mixing glass. Strain into a chilled martini glass. Garnish with a lemon twist.
The Kilkea Duke
Ingredients: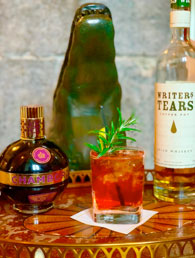 25 ml of Chambord
25 ml of Writers Tears Whiskey
70 ml of Crushed Ice
50 ml of Lime Juice
15 ml of Sugar Syrup
Rosemary
Slice of Lime
Directions:
Combine Chambord and Whiskey in a Boston. Add Sugar Syrup and Lime Juice to Boston Glass. Add scoop of Ice and Shake for 20 seconds. Crush 70 ml of Ice and add to Whiskey Tumbler. Pour contents of Boston Glass into Whiskey Tumbler. Garnish with Rosemary and slice of Lime.
Recipe by David Pedro, master-mixologist at Kilkea Castle.
Dad's a Star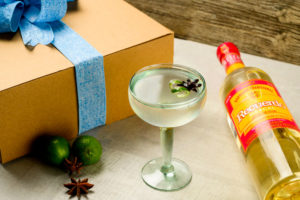 Ingredients:
2 oz Recuerdo Mezcal Abocado con Gusano
.5 oz dry star anise liquor
.5 oz lime juice
.5 oz star anise syrup (1 cup water, 1 cup sugar, 4-5 whole anise pods – heat the anise alongside the water and sugar to a gentle boil and reduce to a simmer for 1-2 minutes while stirring. Pull off the heat and allow to sit 30-60 minutes to infuse the anise. Cool and strain the anise pods.)
Directions:
Mix all ingredients in a shaker filled with ice and serve in a coupe glass. Garnish with a piece of star anise and a lime peel twist.
Cascade Cookout
Ingredients: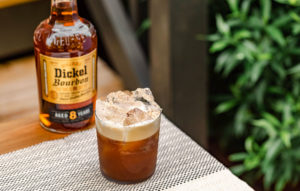 1.5 oz Dickel Bourbon
0.75 oz Fresh Pineapple Juice
0.75 oz Cold Brew Coffee
Directions:
Shake and fine strain over cracked ice in a rocks glass; garnish with grated nutmeg.
NOLET's Silver Tom Collins
Ingredients: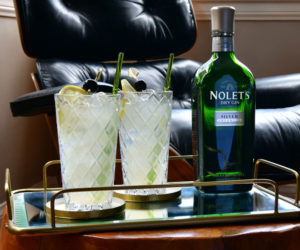 1.5 oz. NOLET'S Silver Gin
1 oz. Fresh Lemon Juice
0.5 oz. Simple Syrup (or to taste)
2-3 oz. Club Soda
Garnish with a Lemon Slice and/or Cherry
Directions:
Build the cocktail over ice in a Collins glass (or highball), in the order listed above. Top with club soda and garnish with a lemon, orange, and/or cherry.
The Count's Daughter
Ingredients: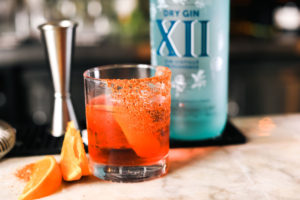 1 oz Gin XII
1 oz Campari
1 oz Martini & Rossi Fiero
Directions:
Combine all the ingredients into a mixing glass with ice, stir until well chilled. Strain into a rocks glass over a large ice cube, garnish with an orange peel.
Created by Olivia Freer & Conor Bandall at Tara Rose.
Divine Manhattan
Ingredients: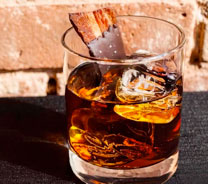 BACON INFUSED RYE
8 oz smoked bacon ("Applewood" or "Hickory Smoked" both are good for infusing)
12 oz Rye
SALTED CHOCOLATE BACON GARNISH
(6) 4" slices of thick cut smoked bacon
(1) 85% Divine Dark Chocolate bar
Large flake sea salt
COCKTAIL
2 oz bacon infused Rye*
½ oz Sweet Vermouth
2-3 dashes Angostura Bitters
Salted Divine Chocolate bacon garnish*
Directions:
To make the Bacon Infused Rye:
Render smoked bacon until crisp and then remove the bacon slices from the pan. Save rendering/liquid fat for next step. In a heat safe non-reactive container, measure out rye. Pour the warm liquid fat over the rye, cover and let sit at room temperature for at least an hour (longer for a more pronounced flavor). To skim fat, place the container in the freezer overnight. Once the fat has congealed and hardened, remove by breaking apart. Filter infused rye through a coffee filter or fine strainer to remove any remaining particles. Store tightly sealed for up to two months.
To make the Salted Divine Chocolate Bacon Garnish:
Lay bacon on a sheet tray and bake at 375* F for 20 minutes, or until crisp, but not dry. You may need to pour off some of the rendered fat during the process (use this to make more bacon infused rye). Remove from oven and transfer to a rack until cool. Temper Divine Chocolate in a double boiler. Dip or paint half of the bacon with melted chocolate, sprinkle with salt and let cool until set. Refrigerate until ready to use.
To Finish the Cocktail:
Combine bacon-infused Rye, Vermouth and Bitters in a mixing glass. Add ice and stir until well chilled. Strain over fresh ice in a rocks glass. Garnish with a slice of salted chocolate bacon.