Honor dear old dad this weekend with a menu full of cocktail recipes he'll love.
We've compiled a round-up of some of the best Father's Day cocktail recipes!
Recuerdo Mezcal Old Fashioned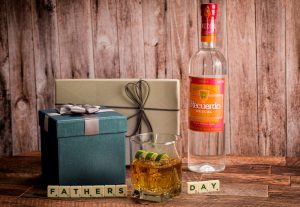 Ingredients:
2 oz Recuerdo Joven Mezcal
Dash of Angustora Bitters
½ Tablespoon Brown Sugar
3 drops lime juice
1 lime peel
Directions:
In an old-fashioned glass add the sugar and bitters and muddle with a splash of water and the lime juice. Add a few ice cubes and pour over the Recuerdo Mezcal. Stir. Squeeze the lime peel over the drink, misting the oils over the top, and then drop in and enjoy!
Watermelon Dragon Fruit Burst Spritz
Ingredients: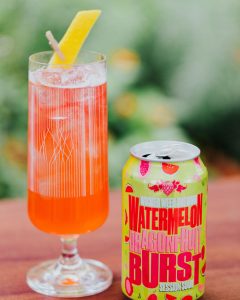 1 oz Aperol
.75 oz Watermelon juice
.25 oz Ginger juice
.5 oz Lemon Syrup
3-4 oz Watermelon Dragon
Fruit Burst
Directions:
Add all ingredients into a glass with ice. Top with Watermelon Dragon fruit Burst.
Rum Negroni
Ingredients: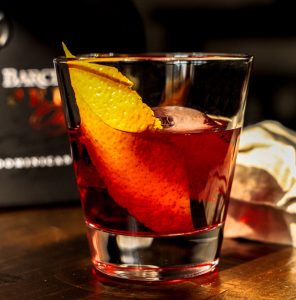 1 oz. Barceló Onyx
½ oz. Vermouth
1 oz. Campari
Orange Peel, or citrus peel of choice.
Directions:
Stir ingredients into lowball glass over ice, served on the rocks. Garnish with orange peel.
Proper Bloody Mary
Ingredients: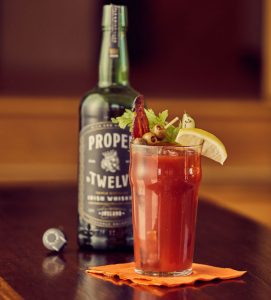 1.5 parts Proper No. Twelve Irish Whiskey
3 parts Tomato Juice
1/3 part Lemon Juice
4 dashes Worcestershire Sauce
1 bar spoon Pickle Juice
1/2 bar spoon Horseradish
Squeeze of Lime Juice
1 pinch Celery Salt or Table Salt
1 pinch Ground Black Pepper
Directions:
Add all ingredients to a shaker and fill with ice. Shake and strain into a tall glass filled with fresh ice. Garnish with a celery stalk, lemon wedge, and olives.
Horse's Neck
Ingredients: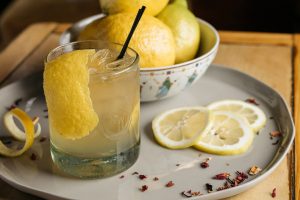 2 oz. High West Double Rye!
.25 oz. fresh ginger juice
.25 oz. fresh squeezed lemon juice
2 oz. light ginger beer
Lemon twist garnish
Directions:
Fill an Old Fashioned glass with chip ice. Pour ingredients into Old Fashioned Glass and garnish with a lemon twist.
Sage Against the Machine
Ingredients: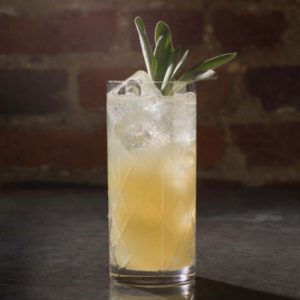 5 parts Beefeater London Dry Gin
4 parts pressed apple juice
4 parts soda water
1 part fresh lemon juice
.5 part sugar syrup
Small pinch of sea salt
Garnish 2-3 sage leaves
Directions:
Add all ingredients, except for the soda, to a cocktail shaker and shake hard. Add soda water to a tall glass over ice then fine strain the rest of the cocktail into the glass and top with more soda if required. Garnish.
Mint Chocolate Coffee Stout
Ingredients: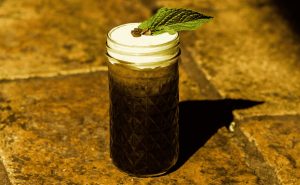 6oz Guinness
5oz Bomani Vanilla
0.75oz Dark Creme de Cocoa
0.5oz Creme de Menthe
Directions:
In a pint glass with fresh ice, pour in all ingredients and stir with a bar spoon to combine. Garnish with chocolate powder and serve.
Recipe and photo courtesy of Bomani.
The People's Margarita
Ingredients: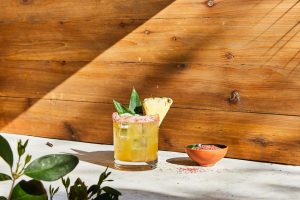 2 oz. Teremana Blanco
.75 oz. Lime Juice
.5 oz. Agave Nectar
1 oz. pineapple juice (to taste)
Directions:
Shake with ice in a cocktail shaker. Strain into a rocks glass over fresh ice. Garnish with a lime wheel, pineapple leaves and sea salt (as desired)
Sparkling Mangga at Pinya
Ingredients: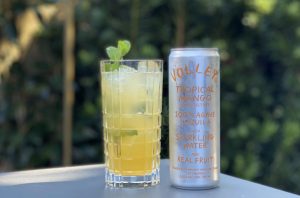 1.5 oz 100% blue agave tequila
1.5 oz fresh pineapple juice
Top off with Volley Tropical Mango Spiked Seltzer (2.5 oz)
Fresh mint sprig (optional)
*Note: Only use 100% blue agave tequila and fresh organic pineapple juice. Read why here.
Directions:
Pour the pineapple juice and tequila into a shaker with ice, shake well until a little foam forms, and pour into a clean Collins glass. Next, fill a glass with fresh ice. Gently flip the can to mix ingredients (real juice settles!) and top off the drink with Volley Tropical Mango to fill the glass. Stir lightly and enjoy. If you like, garnish with a fresh mint sprig.
Recipe courtesy of Volley.
Pear Manhattan
Ingredients: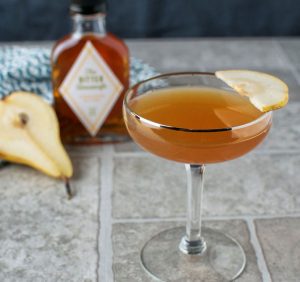 1.5 oz bourbon
1.5 oz pear juice
.5 oz sweet vermouth
.5 tsp sugar
4-6 dashes The Bitter Housewife Cardamom Bitters
Directions:
Stir all ingredients in a mixing glass filled with ice cubes, strain into a chilled cocktail glass, garnish with a pear slice.
BSB 'Not So' Old Fashioned
Ingredients: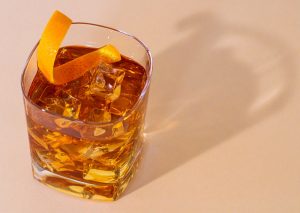 2 oz. BSB 103
3 Dashes of Bitters
Cocktail Cherry
Orange Peel
Directions:
In a rocks glass, combine BSB 103 and bitters. Top with ice, then garnish with a cherry and an orange peel.
Salt and Pepper Shandy
Ingredients: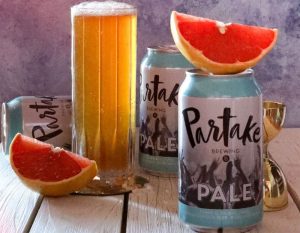 2 oz grapefruit juice
¾ oz black pepper syrup
3 dashes Angostura bitters
1 can Partake Brewing Pale
Pinch flaky sea salt
For the Black Pepper Syrup:
1 cup sugar
1 cup water
1 tbsp black peppercorns, whole
Directions:
For the black pepper syrup, combine sugar, water, and whole black peppercorns in a small saucepan over medium heat. Stir until sugar is dissolved. Simmer for five minutes. Remove from heat and let cool to room temperature. Strain into a glass jar, removing peppercorns. Seal and store in the fridge for up to two weeks. For the cocktail, add grapefruit juice, black pepper syrup, and bitters to a Collins glass. Stir to combine. Top with Partake Brewing Pale. Add a pinch of salt.
Recipe credit: Yvonne Langen from Taste & Tipple
The Death's Door Gin Perfect-Serve Gin & Tonic
Ingredients: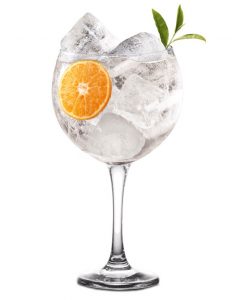 1.5 oz Death's Door Gin
Premium tonic water
Orange wheel and mint sprig
Directions:
Fill Glass with ice. Add 1.5 oz Death's Door Gin. Top with tonic to fill and garnish with an orange wheel and sprig of mint.
The Briar Patch
Ingredients: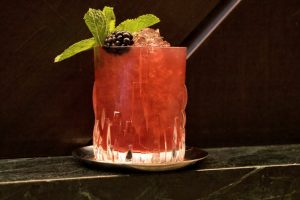 2 oz Azteca Azul Blanco tequila
1 oz Chamomile syrup
3/4 oz Fresh Lime Juice
1/2 Seedlip Grove
5 blackberries
3 mint leaves
Directions:
Shaken with ice and double strained into a rocks glass with crushed ice and garnished with blackberry and sprig of mint.
Recipe courtesy of James Lee, Head Bartender Leonelli Restaurant & Bar and Benno