Future Gin was created by four women and longtime friends—Amy Atwood, Mary Bartlett, Freya Estreller, and Natasha Case—who wanted a spirit that represents everything they love about California, from its natural bounty to forward thinking.
Future combines the structure of a dry gin with the vibrant flavors of Southern California. Meyer lemon, honeysuckle, and grape leaf are distilled alongside traditional botanicals to produce a gin that's classic yet bright. Distinct yet versatile, Future uses Meyer lemon from Natasha & Freya's garden to incorporate juicier citrus qualities; avocado leaf, which is plucked from the tree in Amy's backyard to give the gin a richness; and grape leaf as an ode to Amy's background in wine.
Perhaps the brand's most distinctive quality is the fact that the entire vertical—from distillation, to botanical development, to marketing and branding, to distribution—is owned by women.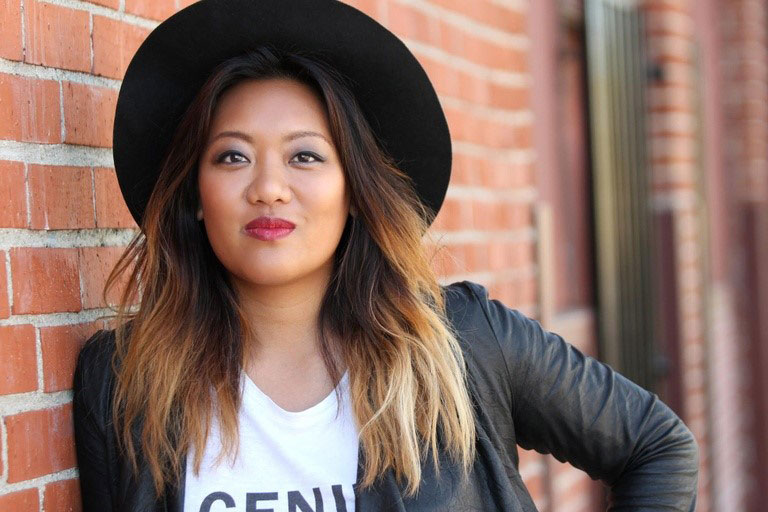 We recently spoke with Co-Founder Freya Estreller to learn more about Future Gin.
Estreller likes bringing cool, niche products to the masses. She co-founded Future Gin with her wife Natasha and two friends to create a Los Angeles-distilled and inspired gin with an activist mission. Future Gin can now be found at craft spirits shops and cocktail-focused bars and restaurants in CA and NY and shipped to your door all across the US.
Read on for our full interview!
Bar Business Media (BBM): Tell me more about Future Gin. What separates it from other gin offerings?
Freya Estreller (FE): Future Gin is an all women-owned company that produces gin in Los Angeles with a terroir-driven approach highlighting the flavors of Southern California using botanicals such as Meyer lemon, grapefruit, honeysuckle, and grape leaf. One thing to note about our gin is that it does not go through chill-filtration. We use fresh citrus peel and did not want to lose all the bright notes from the citrus oils. We also feature avocado leaf from one of our partner's, Amy's, backyard! The result is a citrus-forward, California-style dry gin with a round finish that is good enough to sip neat. There is an environmental benefit to avoiding chill-filtration as you don't have to bring the spirit to a very cold temperature, which is very energy-intensive.
BBM: Gin seems to be making a comeback. What do you think is behind the increased interest?
FE: Gin is such a versatile spirit. You can go from a classic and comforting martini to a bitter and complex negroni to a light and refreshing gin and tonic. You can also truly creatively express yourself through the botanicals, and people are gravitating towards more terroir-focused beverages. It was important that our gin reflected where it was made—in Los Angeles, Calif.—and I think we accomplished that, and a lot of other distillers are finding success with that as well.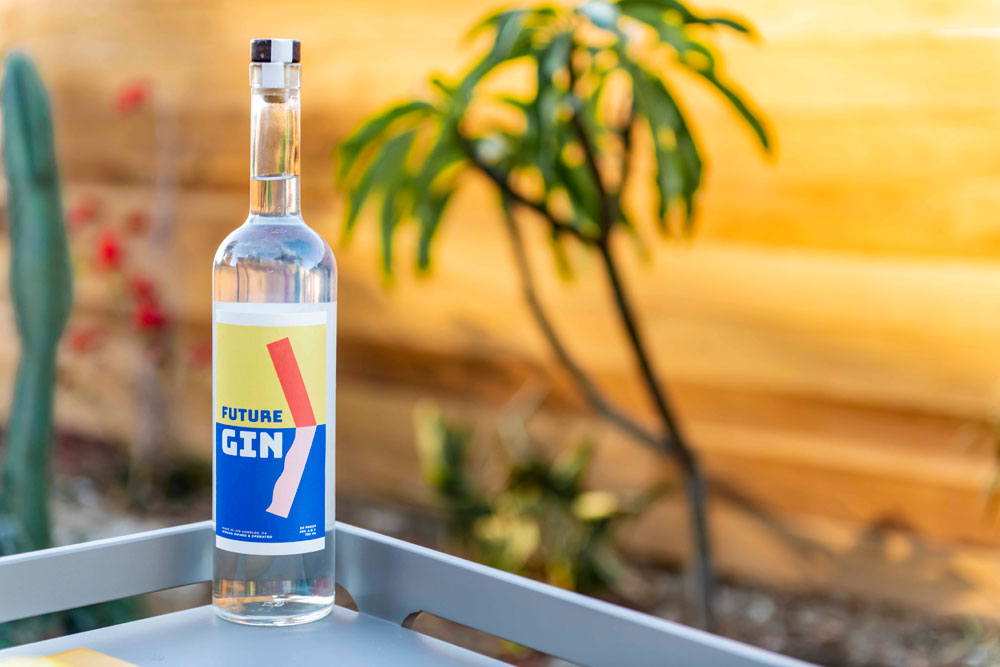 BBM: Have you observed any recent trends in the world of gin?
FE: I think the low-alcohol and non-alcohol trend isn't going anywhere, and we're starting to see more of that with gin. I think we'll see more and more gin-based RTD cocktails as well. Again, I think a lot of this has to do with gin's versatility and the ability to get creative and experiment with botanicals.
BBM: What does it mean to you to be a women- and LGBTQ+-owned company in this industry?
FE: It's been really great to feel supported in the industry and to build a community of people who share the same values of inclusiveness, equality, and diversity. We also believe in taking action towards a better and brighter future, especially for those who are underrepresented. As such, we donate a percent of proceeds to social justice causes like the Downtown Women's Center in Los Angeles.
BBM: Can you share your favorite gin recipe?
FE: This martini recipe really highlights the bright, floral citrus notes of our gin:
The Brighter Future Martini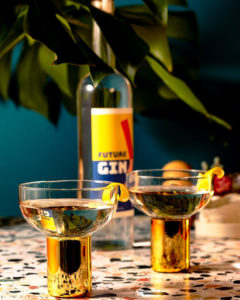 Ingredients:
2.25 oz Future Gin
0.75 oz Dry Vermouth – we like Dolin
1 dash Orange Bitters
1 Meyer lemon peel
Directions:
Combine gin and vermouth in a cocktail shaker filled with ice and shake vigorously for 15 seconds or until super chilled. Strain into a chilled cocktail glass. Zest a Meyer lemon peel and hold the peel with both hands between your thumb and forefinger over the glass, peel side down and squeeze to express the citrus oil onto the surface of the drink. Rub the peel on the rim of the glass and use peel to garnish glass.