Bar Business Media recently spoke with Christine Wiseman, beverage director for BarLab Hospitality Group. Wiseman keeps very busy by overseeing all beverage programs for Broken Shaker (Miami, Los Angeles, New York City and Chicago), 27 Restaurant, Eagle Room, Hoja Taqueria, and The Exchange Restaurant.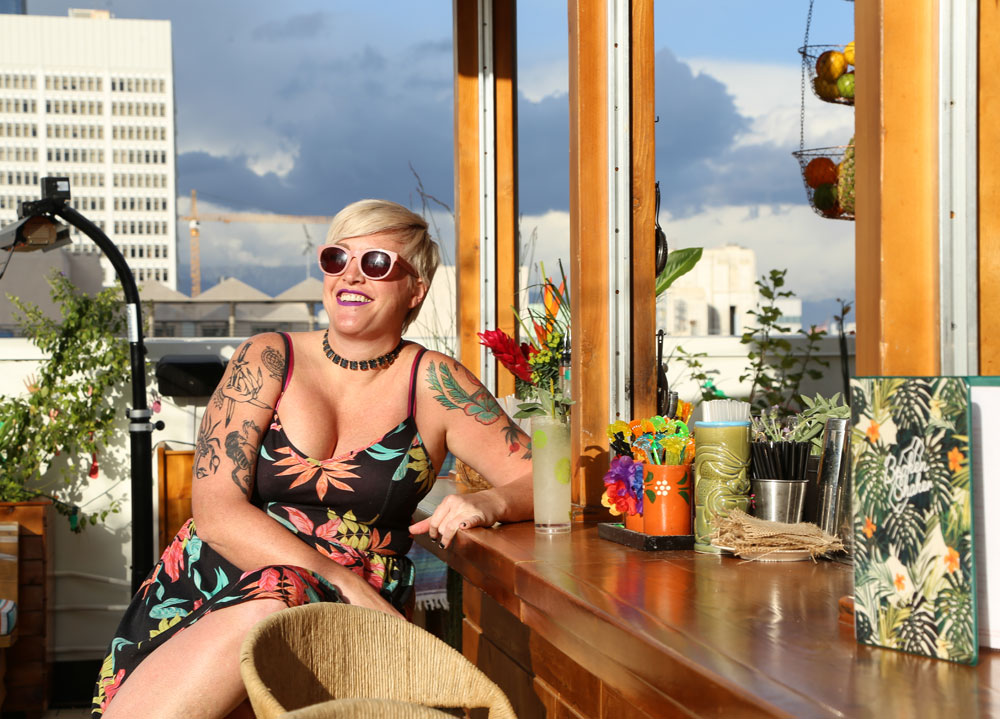 Wiseman has been immersed in the hospitality industry for more than 20 years. Starting as a chef, she worked her way up to director of training for back of the house. It was at this point that she craved a change and found herself behind the bar. During her bartending career, she found great success and recognition working in acclaimed bars and restaurants such as Virtue Feed & Grain, Ink, and La Descarga, and leading the innovative beverage programs at Breakroom 86 and Broken Shaker LA.
Christine has earned the distinct honor of being a semifinalist for Tales of the Cocktail's American Bartender of the Year (2018 and 2019) and a finalist for American Bartender of the Year (2020). She was also named a finalist for Best American Bartender for this year's Spirited Awards!
Read on for our full conversation with Wiseman about juggling multiple bar programs, cocktail trends, and combating the current challenges in the industry (batched cocktails anyone?).
Bar Business Media (BBM): You oversee the beverage programs for a number of bars. How do you juggle the programs at multiple locations? 
Christine Wiseman (CW): Constant communication and calendar usage are definitely necessary. If I don't write it down, it is most likely forgotten. I start every day by going down the list of our properties and seeing who needs what from me and trying to get it handled in a timely fashion.
I am super fortunate to be able to guest bartend and give seminars in some of the best bars in the world, so that keeps me inspired, and I keep a rolling list of cocktails and flavors in my book.
We also have a small leadership team, and during good or bad times, we make it a point to see each other all of the time and that helps keep things on track.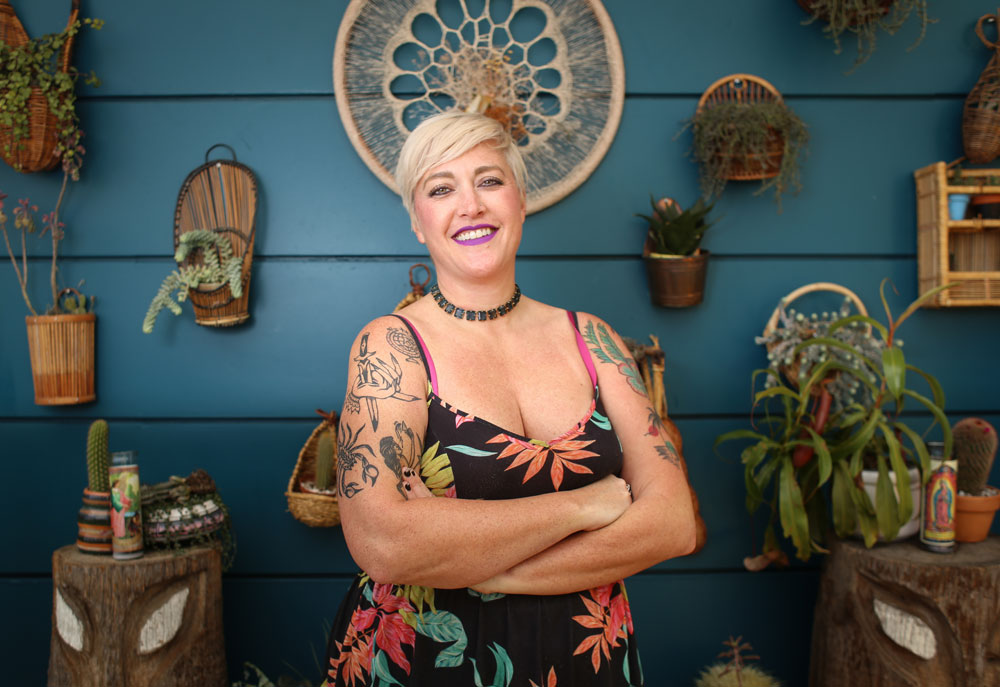 BBM: Can you walk us through how you typically approach and create a beverage program? What kind of factors go into your decisions? 
CW: I always have a base menu of the styles of cocktails that need to be represented on a menu and add on from there.
For instance, if it's a rooftop bar, I don't want to have a ton of stirred cocktails and will add more easy drinking cocktails. However, for a restaurant, I want the cocktails to be a bit more elevated.
I also take into consideration the city that they will be consumed in, different seasons, different produce, and different types of people.
Then from there the Bar Lab team has a mood board about the vision of the bar (colors, name, aesthetic, etc.), we all vibe out some flavors together, and from there, I can usually nail the menu down pretty quickly. I also have a little blue book that has a running list of cocktails and flavors, and when the inspiration hits, I write them down immediately.
BBM: Have the ongoing challenges of the labor shortage, inflation, and supply chain issues affected how you manage your beverage programs? If so, how do you combat these challenges? 
CW: We are so lucky in regards to having an amazing team with incredible work ethic who pick up the slack all the way around, and no one is afraid to step in and get it done.
From necessity during the pandemic, we started batching cocktails for our properties, and it has since taken off into something much larger and better. It's called B2G, and they are ready-to-drink mixers that can be mixed with alcohol or NA and are high quality and delicious.
As far as combatting the challenges with supply chain, you just have to go with the flow and change your cocktails or take them off the menu or get creative on prep. Shit happens, and it's not going to stop us from keeping the good times rolling.
BBM: What are some of the recent cocktail trends you're seeing? 
CW: Everything is constantly resurfacing. Let's be real, it's all been done! The trend that I would like to see stick around is batched cocktails and getting them into people's hands quicker. I'm not saying that the whole cocktail needs to be fully batched, but as we all know with the labor shortages we are all experiencing, we need to train everyone to be bartenders and picking up less bottles expedites the whole experience for everyone.
BBM: What does it mean to you to be one of the four finalists for the Spirited Awards' U.S. Bartender of the Year?
CW: I am beyond honored to be the only female nominated! I am so grateful to have an amazing team behind me supporting me and allowing me to be who I am. I want to continue to be an inspiration to people and want to use this recognition to highlight the people that have been loyal and supportive to me over the years. This will continue to motivate me to do better and be better!
BBM: Do you have any advice for other women in the hospitality industry? 
CW: Stay strong, stay vocal, stand up for what you believe in, stay true to who you are, don't change for anyone. Reach out to your female mentors, I know that everyone along the way has always taken the time for me, and I will always have the time for anyone that wants to have a conversation with me about this industry and how they can grow. I will always use my power to help elevate women in the hospitality industry.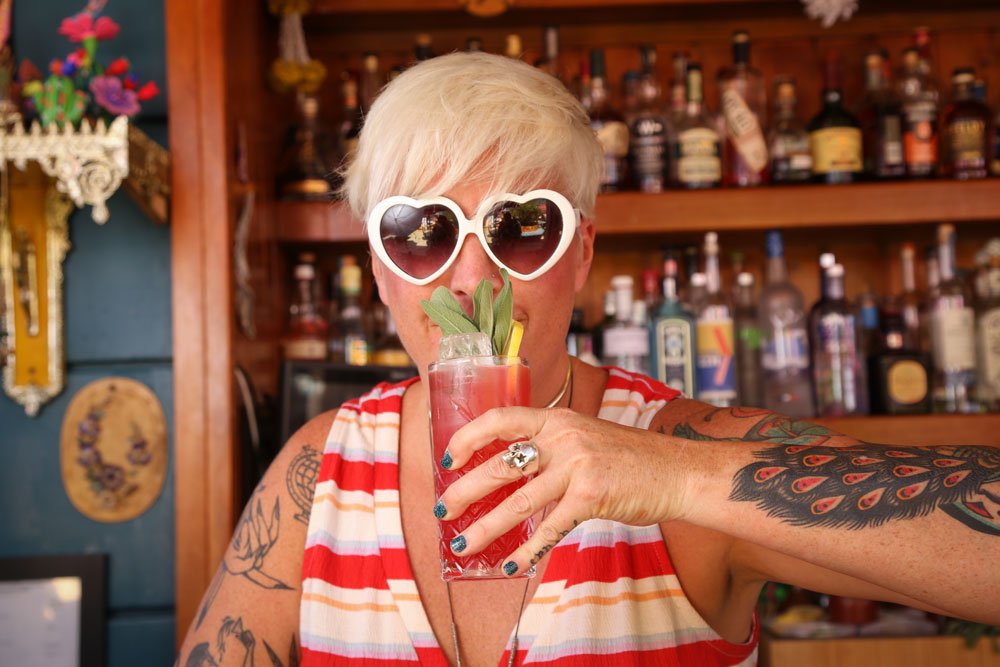 BBM: Can you share a favorite cocktail recipe? 
CW: This is an oldie but goodie and was featured in Robert Simonson's Martini Book.
Trash Tini: Vodka, Gin, Luxardo Bitter Bianco, charred onion infused Dry Vermouth, celery shrub bitters. This cocktail was conceived from using the leftover charred onion pieces from our restaurant in Los Angeles, The Exchange, when we opened.