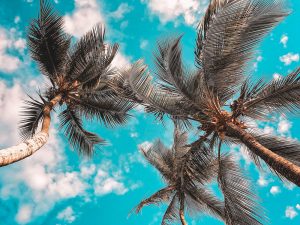 With summer drinking occasions in full swing and so many options out there, it can be hard to choose what to include on your summer cocktail menu.
To help the decision-making easier and shed light on what's hot this summer, Christopher Chamberlain, manager of Spirit Academy at Gallo, weighs in with a few tips.
Swap Outs Are More Popular Than Ever
As people crave variety, many are swapping out traditional drink bases for others, such as using rum or tequila as a base for espresso martinis versus vodka.
Want to try it yourself? Check out this recipe for a Café Mole cocktail with Camarena Anejo.
Camarena Café Mole
Ingredients: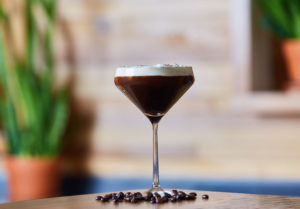 2 oz. Camarena Anejo
1 oz. Espresso
.5 oz. Mr Black Coffee Liqueur
.5 oz. RÉAL Agave Nectar
½ Barspoon Mole Negro Paste
Garnish: RumChata Foam* (recipe below) and a dust of coffee grounds
*RumChata Foam
Ingredients:
1 cup Heavy Cream
4 oz RumChata
Bar Spoon Mexican Crema
Directions:
For the Rumchata foam, add ingredients into a glass and vigorously mix together to blend ingredients. Store in fridge for two hours to chill. Remove from fridge, give a quick stir, and add into an iSi canister. Charge canister with N20 cartridge and store in fridge for future use.
For the cocktail, add ingredients into an ice-filled cocktail shaker and shake vigorously to combine/chill. Double strain into a small jarro and top with RumChata foam & coffee grinds.
It's Time to Revisit the Classics
Both the cosmopolitan and martini are making a strong comeback. Martini service specifically is the trending focus for many award-winning bars.
Want to try it yourself? Check out the recipe for New Amsterdam's Cosmo.
New Amsterdam Cosmo
1 ½ oz. New Amsterdam® Vodka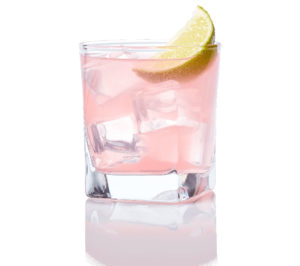 1 oz. Triple Sec
½ oz. Lime Juice
½ oz. Cranberry Juice
Garnish with lime
Directions:
Add ingredients into a cocktail shaker filled with ice and shake vigorously. Strain into a rocks glass. Garnish with lime.
Passionfruit is the Fruit of the Summer
There's a reason why articles about passionfruit keep popping up – the flavor is all the rage this summer both in drinks and food. Add it to your cocktail or grab a RTD option in the flavor.
Try it yourself with the recipe for Coco-Loco Hurricane with RumHaven.
RumHaven Coco-Loco Hurricane
Ingredients:
2 oz. RumHaven
1 oz. Passion Fruit Syrup
1 oz. Pineapple Juice
1 oz. Orange Juice
½ oz. Fresh Lime Juice
Directions:
Add ingredients into a cocktail shaker filled with ice, and shake vigorously. Strain cocktail into a Hurricane glass and fill with crushed ice. Garnish with lime.
All recipes are courtesy of Spirit of Gallo.