By Ashley Bray
As the hospitality industry reopens after closures and restrictions from the COVID-19 pandemic, they now face a new challenge—finding and keeping workers. A jobs crisis was never on the menu for bars/restaurants, and owners are finding themselves scrambling to find help.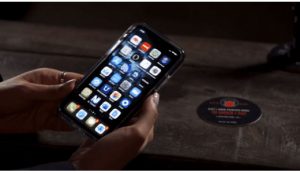 We spoke with Bbot, which creates innovative order and pay technology for the food and beverage industry, about this crisis and how technology may help alleviate some of the stress.
Bbot was founded in 2017 to help restaurants, bars, and other customers in the hospitality industry simplify their operations with in-venue and online ordering.
"The main thing that we provide to bar owners and operators is a set of tools that allow them to reimagine their dining experience, and it's centered around the ordering experience," says Steve Simoni, CEO of Bbot. "We offer digital menus on the tables via QR code that can link up with their POS system for creating really nice ordering experiences."
Bbot recently secured $15 million in Series A funding led by CRV. To date, Bbot has raised a total of $22.3 million. The investment allows Bbot to continue building its e-commerce platform and meet the rapidly growing demand from developers looking to code their own extensions and applications as there is currently no open platform in the industry.
"The industry needs an app store. Every other industry has one, and restaurants do not yet. So that's the big lofty goal," says Simoni. "I think I'm solving the distribution problem and making it so that anyone can build products and get them out easily to lots of different restaurants and bars."
This distribution will especially grow as Bbot adds more and more bars and restaurants to its ecosystem. In fact, in the last year, the company added 700 customers and reached 85 employees across 14 states, seeing 700% year-over-year growth.
Much of this growth was spurred on by the challenges presented by the pandemic. Bbot's platform allowed small and independent hospitality businesses to remain resilient and adapt to sudden changes such as the shift to contactless ordering and payments.
Now, as the industry navigates worker shortages, the platform aims to help operators retain and attract employees thanks to its intuitive interface that makes dining experiences more convenient and efficient through services like contactless ordering and payment.
Simoni says reading about the hiring crisis in the news is one thing, but it was a recent conversation he had with a Bbot customer in Philadelphia who is a general manager of a German beer garden style venue that really drove the point home. "I was asking why he decided to roll out Bbot, and he says, 'This is just a really tough time right now. We have this beautiful beer garden, and no one to serve in it. Honestly, we need help there, so we think your tool can do that."'
One of the ways the Bbot tool specifically helps a short-staffed venue is through a new product launch called Tab Sync. Tab Sync helps to keep the server more in the loop with the ordering process by seeing what a guest has ordered and being able to easily add to the guest-started tab. This allows servers to focus on upselling and the guest experience.
"You can have fewer servers that cover more ground and get more tips with Tab Sync," says Simoni. "It's actually an integrated experience where the servers have access to the same ordering path the guests have started on their phones, so they can come by and be a part of it. If you don't have that, then you might as well just be eating at a chipotle or something."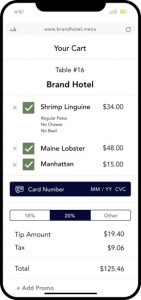 Bbot will use its Series A funding to work on and release the next iteration of Tab Sync in the coming months. "In the next iteration, the server can also start a tab and transfer it over to your phone," says Simoni. This allows guests to opt to have the server start the tab but then have the ability to continue ordering items on their phones without the need to ask a server.
Simoni says it's about creating a collaborative ordering experience. "This all goes back to that bar owner efficiency, it helps the bar run more efficiently, and actually helps the server make more money," he says.
Simoni has other tips for bar owners on employee attraction and retention.
To attract new hires, Simoni suggests using clear communication around scheduling, having a convenient software in order to communicate, and if a bar can afford it, offering lucrative financial compensation or a sign-on bonus.
He also advises bars/restaurants to turn to technology and consider using recruiting software and tools as well as scheduling software.
"It's a tough situation, so I don't think there's any one-size-fits-all solution," says Simoni.
When it comes to retaining the employees a bar already has, Simoni says communication is key here as well—especially when rolling out new technology designed to increase efficiency and operations.
"The key to the technological tools working is full communication with the staff on why the tools are important, how to use them, etc. Communication and training is vital to the tools' success and the employee's satisfaction in the job," says Simoni. "If you just put QR codes on the table and say, 'hey, I can't find staff just order on this,' that's not enough for guests. Guests come out for more of an integrated hospitality experience.
"I know restaurants are looking at all these tools right now and trying to bring in new stuff, but the tool itself will fail unless the operators bring the staff in on the strategy," he continues. "Then they feel more engaged, they like it, and the system will run a lot better. At the same time, the bar can solve its staffing challenges."