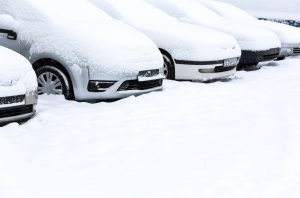 Bar employees are susceptible to a myriad of work-related injuries—from sprains caused by replacing heavy kegs to cuts from broken glasses.
These work-related injuries can result in a cocktail of direct and indirect costs, including lost productivity and increased workers' compensation premium costs.
What many bar owners may not realize is that they are not only liable for employee injuries that may occur inside their establishments, but they can also be liable for injuries that occur in any area that they own, maintain, or operate—including parking lots, garages, or any   adjacent sidewalks.
This means that if an employee gets hurt by tripping and falling in the bar's parking lot on the way to or from work, it could be considered a work-related injury.
Creating a safer bar, indoors and out, requires ongoing effort and commitment. Here are five parking lot safety tips to follow to mitigate outdoor hazards.
Ensure the pavement is free of tripping hazards. Make sure pavement in and around the parking lot is clear of debris, including broken beer bottles and rocks that could contribute to slips, trips, and falls.
Make sure any potholes are filled and cracks are sealed. Consider marking sidewalk ends, curbs, and uneven surfaces with yellow safety paint to make them more noticeable.
Prepare for inclement weather. Severe weather conditions in many parts of the U.S. may create slick, icy, or wet patches that can increase the risk of someone getting hurt.
Pay special attention to parking lots, sidewalks, and entrances during the winter months and regularly clear them of snow and ice.
Ensure that proper footwear is being worn by all employees needing to access or work in areas outside the building.
Install adequate lighting. Late nights are inherent to working at a bar, so it is important to install proper lighting to reduce the chances that any employees get hurt around closing time.
Be sure to position lights throughout the parking lot, paying special attention to entrances, alleys, and behind the bar—especially around dumpsters or recycling receptacles.
Clearly communicate safety risks to employees. Employees can play a role in reducing workplace injuries in the parking lot.
Encourage a "buddy system" for employees who leave late at night.
Reinforce the importance of employees always being aware of their surroundings while in the parking lot—whether they are driving or walking.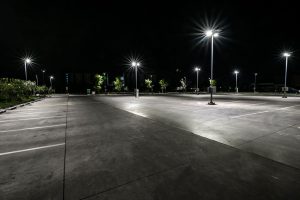 Encourage employees to park near the parking attendant, if one exists, or in well-lit areas.
These best practices should be included in employee handbooks and communicated frequently.
Create a regular maintenance program. It is also best practice to conduct quarterly maintenance checks of the parking lot. Make sure trees or shrubs do not block light fixtures, and replace any burned out or broken bulbs immediately. Consider budgeting for periodic repaving, repainting, and other necessary repairs to keep the parking area in
a safe condition.
Developing a safe environment inside and outside the bar requires commitment from everyone—from bar back to owner.
Encourage employees to report conditions in the parking lot that feel dangerous or unsafe to management. Be sure to respond quickly and appropriately to these reports to keep all employees safe.
By Raul Chacon, Western Region Loss Control Manager for EMPLOYERS, America's small business insurance specialist, which offers workers' compensation insurance and services through Employers Insurance Company of Nevada, Employers Compensation Insurance Company, Employers Preferred Insurance Company, and Employers Assurance Company. Not all insurers do business in all jurisdictions. EMPLOYERS® and America's small business insurance specialist® are registered trademarks of Employers Insurance Company of Nevada. The information provided is intended to provide a general overview. This information is not legal advice and should not be relied on as such. EMPLOYERS® makes no warranties for the accuracy, adequacy, or completeness of the information provided, and will not be responsible for any actions taken based on the information contained herein. If you have legal questions or need legal advice, please consult an attorney.
Photos: Shutterstock.com