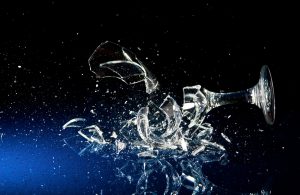 In 2015, a staggering 97% of all workplace injuries reported in the U.S. occurred in service industries such as bars and restaurants, according to the Bureau of Labor Statistics ("Employer-Reported Workplace Injuries and Illnesses—2015," bls.gov/news.release/pdf/osh.pdf).
Workplace injuries can take a toll on small businesses, including unplanned staffing shortages, lower employee productivity and morale, potentially higher insurance premiums, and/or fines from the Occupational Safety and Health Administration (OSHA) for unsafe working conditions.
One of the best ways to reduce the risk of a workplace accident is to create a culture of safety and invest in an ongoing workplace safety program. According to OSHA ("Q & A's for Small Business Employers," osha.gov/Publications/OSHA3163/osha3163.html), business owners can expect to save four to six dollars for every one dollar invested in a safety program.
Here are five common risks bar and restaurant owners can address to keep their employees and businesses safe:
Strains and Sprains
Bartenders, bar-backs, bussers, and servers are all at high risk for shoulder, back, and wrist strains as a result of mixing, serving, and clearing drinks in a fast-paced environment. Strains and sprains also can be caused by replacing heavy kegs and lifting bags of ice to fill the wells.
To help employees avoid these injuries, managers should train workers on the proper ways to carry and lift heavy items.
Slips, Trips, and Falls
Slips, trips, and falls are the leading cause of worker injuries across all industries ("National Census Of Fatal Occupational Injuries In 2015," Bureau of Labor Statistics, bls.gov/news.release/pdf/cfoi.pdf). For bars and restaurants,
wet or greasy floors increase the risk.
From melting ice to overflows, make sure all spills are cleaned up immediately. Use separate mops for front-of-house and back-of-house spills so that kitchen grease is not brought into public areas. Also, place non-slip mats near sinks, wells, and taps, and replace them when they become worn or warped.
Uneven floors or different floor surfaces can also cause employees to trip. Requiring workers to wear rubber, close-toed shoes and keeping the floors clean and dry will help reduce the risk of slips, trips, and falls.
Cuts and Lacerations
Knives, bottle openers, and glassware are essential bar tools. However, these same items elevate the risk of staff getting cut with a sharp blade or broken glass.
To help avoid the risk of a cut or laceration, knives should be sharpened often and kept in good condition. A dull knife injury can be more severe than injuries from a sharp one due to the lack of traction that causes the knife to slip, which can lead to a gash or jagged puncture.
Teaching bar staff knife-handling techniques, such as cutting away from the body and keeping fingers and thumbs out of the way of the cutting line, will assist in keeping employees safe from possible trips to the emergency room.
Similarly, workers should be trained on how to handle glassware and bottles carefully. For instance, plastic or metal ice scoops, rather than glasses, should be used to scoop ice for beverages. Ice can cause chips in glass, which results in sharp edges that could injure workers or patrons.
Hazardous Materials
Bar and restaurant staff may encounter a variety of hazardous materials, especially dishwashers and bussers whose cleaning supplies may contain bleach, ammonia, or other harmful chemicals. These chemicals, although common, were added to OSHA's hazard communications (HazCom) list in June 2016 (osha.gov/dsg/hazcom/index.html).
To prevent inhalation injuries or illnesses, clearly label all materials and review specific handling procedures with all employees.
OSHA recently increased its label standards (osha.gov/Publications/HazComm_QuickCard_Pictogram.html) and now requires pictograms on all standard labels, which makes the labels easier to read, especially in a low-light environment. Additionally, keep all cleaning products away from drinks and other food prep areas.
Assaults
There are a number of violent acts, ranging from robberies to bar fights, that could occur in a bar given the late operating hours as well as the presence of alcohol.
Employees should receive regular training on how to prevent and respond to these kinds of situations to minimize the risks of someone getting hurt.
OSHA provides best practices for protecting employees who work in late-night retail establishments that can provide a good foundation for a violence prevention training program. Other steps to take include limiting access to cash and staffing the bar appropriately with two or more workers.
In addition, make sure parking lots and all exterior areas of the property, including the area around garbage dumpsters, are well lit.
In the event of a work-related injury or illness, it is critical to get the employee appropriate medical attention fast. It is a good idea to post emergency contact information as well as the name, number, and location of the closest hospital or urgent care clinic in an area where employees can quickly find it.
Additionally, some insurance carriers offer 24-hour hotlines to provide medical guidance for new work-related injuries or illnesses and claims reporting assistance.
By taking a strategic approach to workplace safety, identifying hazards, training employees, and enforcing safety protocols, bar and restaurant owners can help protect their greatest assets— their employees—all while mitigating the costs associated with
any employee injuries.
By David Quezada, Vice President of Loss Control for EMPLOYERS®, America's small business insurance specialist®, which offers workers' compensation insurance and services through the following: the Employers Insurance Company of Nevada, Employers Compensation Insurance Company, Employers Preferred Insurance Company, and Employers Assurance Company. Not all insurers do business in all jurisdictions. EMPLOYERS® and America's small business insurance specialist® are registered trademarks of Employers Insurance Company of Nevada.
Photo: Shutterstock.com