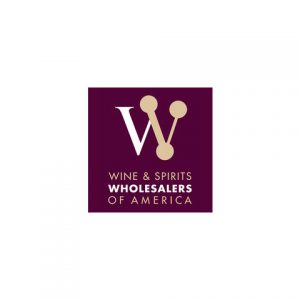 The Wine & Spirits Wholesalers of America (WSWA) 76th Annual Convention & Exposition—the beverage industry's leading event uniting wholesalers and suppliers under one roof—concluded its 2019 event last week at Grande Lakes Orlando, Florida. The convention showcased innovative new wine and spirits products from around the world, exciting mixology and tasting competitions, and helpful industry trends and education to help businesses seize new opportunities in the year ahead.
"Our 76th Annual Convention & Exposition was an absolute success," said WSWA President and CEO Michelle Korsmo. "Thank you to all exhibitors, wholesalers, service providers, speakers, sponsors, and participants who joined us to help strengthen relationships and help plot a mutual course for the year ahead," Korsmo added.
The inaugural Retailer and Consumer Day, open to the public, kicked off the convention with a Master Mixology Class, a Wine Seminar, and Wine & Spirits Marketplace.
WSWA continued its tradition of educating and empowering attendees. At the WSWA Supplier Leadership Series, retailers heard industry heavyweights address distribution-related and brand-building challenges as well as keynote speaker Bruce Himelstein, named "One of the Top 25 Most Extraordinary Minds in Sales & Marketing" for his work with Ritz-Carlton. An educational session for wholesalers tackled the toughest challenges facing our industry, with speeches by Bill Newlands, CEO of Constellation Brands, and John Rossman, Managing Partner of Rossman Partners.
Rap icon and actor Ice-T delivered spirited remarks at the Opening General Session, which also featured the presentation of the Lifetime Leadership Award to Mel Dick, SVP and Wine Division President at Southern Glazers Wine & Spirits. Highlights of the General Session Wednesday included remarks by WSWA President and CEO Michelle Korsmo, the presentation of the Sidney Frank Innovation Award to Sazerac Chairman Bill Goldring, and Brand Battle, WSWA's version of Shark Tank. Boukman Rhum and Seaside Grown were this year's first place winners, and The London Essence Co. was runner-up. Click the links to watch their winning pitches. Skrewball Peanut Butter Whiskey took home the Hot New Now Media Award.
Two packed Exhibit halls and Lower Level and Traditional Suites showcased thousands of innovative products from around the world.
Trends in mixology were revealed at the Wholesaler Iron Mixology Competition emceed by Tony Abou-Ganim, where Troy Clarke, Director of Mixology & Spirits Education for Martignetti Companies was awarded the coveted Best of Show medal for his innovative cocktails. The Wine and Spirits Tasting Competitions provided an opportunity to gain attention for hundreds of brand entrants. And hundreds of attendees enjoyed the chance to mingle and network at the festive Opening Night Reception and Taste of the Industry Grand Tasting.
Click to review exciting programming from our Bar Studio and WSWA-TV, as well as extensive Photo Galleries.
Mark your calendar to join us April 20-23, 2020, at Caesars Palace Las Vegas for #WSWA77.