Looking for a new entertainment option for your bar? How about simulated golf?
Golfzon, a Korean-based manufacturer of the most advanced golf simulators in the world, is expanding its reach into the U.S. and finds commercial leads account for more than 56% of its business.
What this means is that entrepreneurs and investors are either opening new golf themed bars and restaurants or adding simulators to existing facilities to service the booming popularity the game has seen since the onset of COVID-19.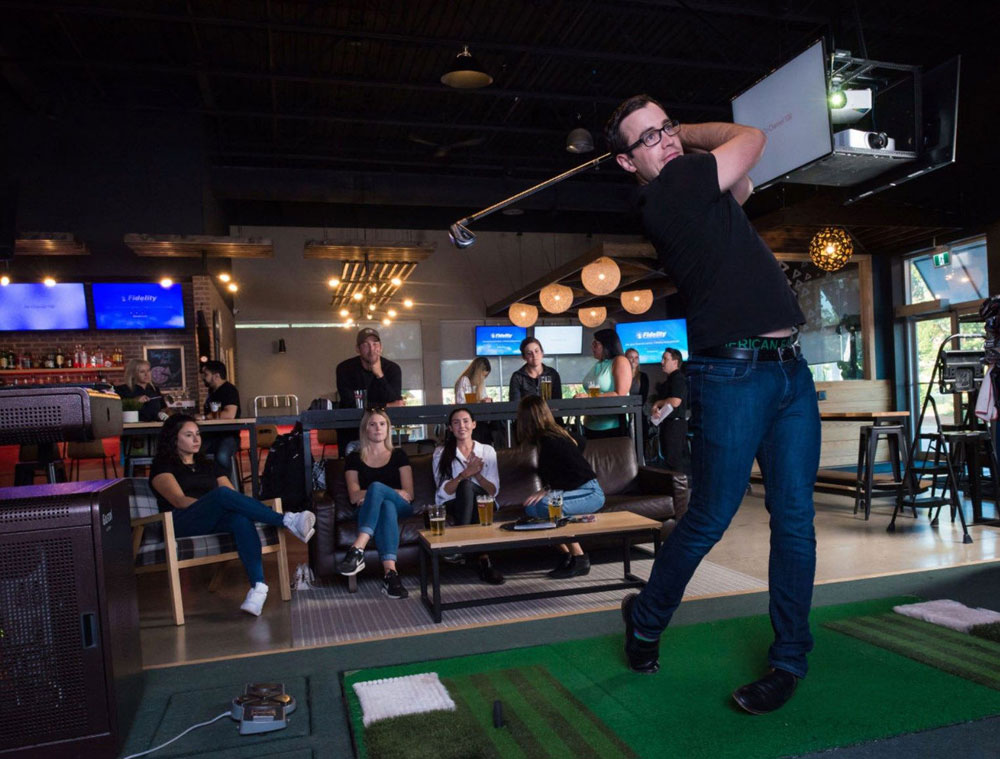 "Golf was one of the only activities that society could enjoy when the pandemic hit, so demand for on-course golf spiked to levels we haven't seen in years. As golf courses became crowded, players who wanted to enjoy the game were forced to weigh other options when they couldn't secure a tee time," says Golfzon America CEO Tommy Lim. "The result was that many people turned to activities like simulator golf."
The National Golf Foundation's most recent report from 2021 shows there are 24.8 million off-course golfers. Bar and restaurant owners have realized there's a great opportunity to increase traffic and revenue by adding golf simulators for patrons to enjoy in a relaxed, unintimidating environment. "With demand for the game skyrocketing, entrepreneurs and bar owners around the U.S. saw an opportunity to create supply through either installing simulators at their facilities or opening golf-themed bars and restaurants designed to cater to a golf hungry population," says Lim. "Among the many benefits are that customers spend more time and money at these facilities and are more likely to return after a memorable experience."
Golfzon also helps owners understand the ROI they can expect. "Let's say a business owner installs one Golfzon simulator that averages five hours of play per day during at least 360 days of a calendar year, and the business charges an average of $50 per hour," says Lim. "The simulator can potentially bring in an additional $90,000 of revenue annually." This doesn't even include additional revenue that may come in from increased check sizes.
To get set up with Golfzon, bars need roughly 350 square feet. At minimum, bars will need to install a floor or ceiling-mounted sensor, computer kiosk, screen to hit into, and an enclosure along the sides to provide protection. For the full experience, the install will include more advanced technology such as moving swing plates that mimic how the ball lies in real life, multi-surface hitting mats, auto-tee, ball retrieval system, extra high-speed sensors, and more.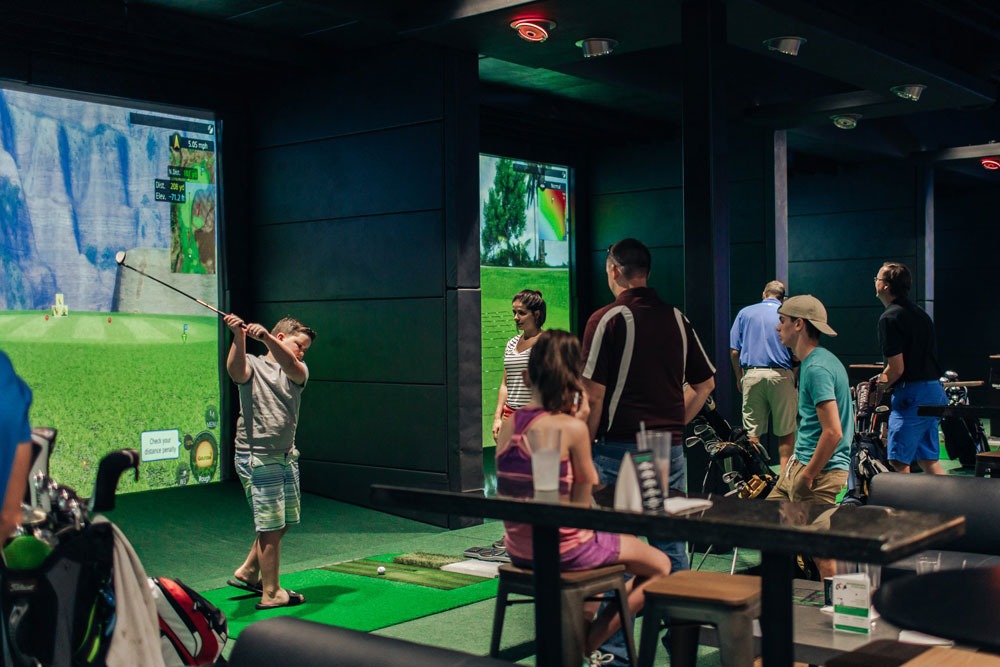 Bar owners can choose to have Golfzon handle the logistics and details of their installation or to hire a local contractor. The timeframe on a full build out from scratch is around four weeks.
Golfzon offers a variety of models, but it recommends Vision Standard for bars with limited space. For venues with more space, TwoVision is recommended as it includes a number of innovations. "It also allows you to play against yourself, challenge your buddy in the next bay, or compete against fellow golfers around the globe," says Lim. "There is a great opportunity here to create simulator golf leagues and other ways to drive more customers to your facility."