Wayfair Inc., one of the world's largest online destinations for the home, announced that its business program, Wayfair Professional, is calling for submissions to the 6th annual Tastemaker Awards, recognizing excellence and innovation in commercial and residential design. Given the many challenges of the past year that required businesses to modify operations in an ever-changing environment, this year's Tastemaker Awards will recognize the resilience of designers and businesses across industries with the addition of new award categories and new judges.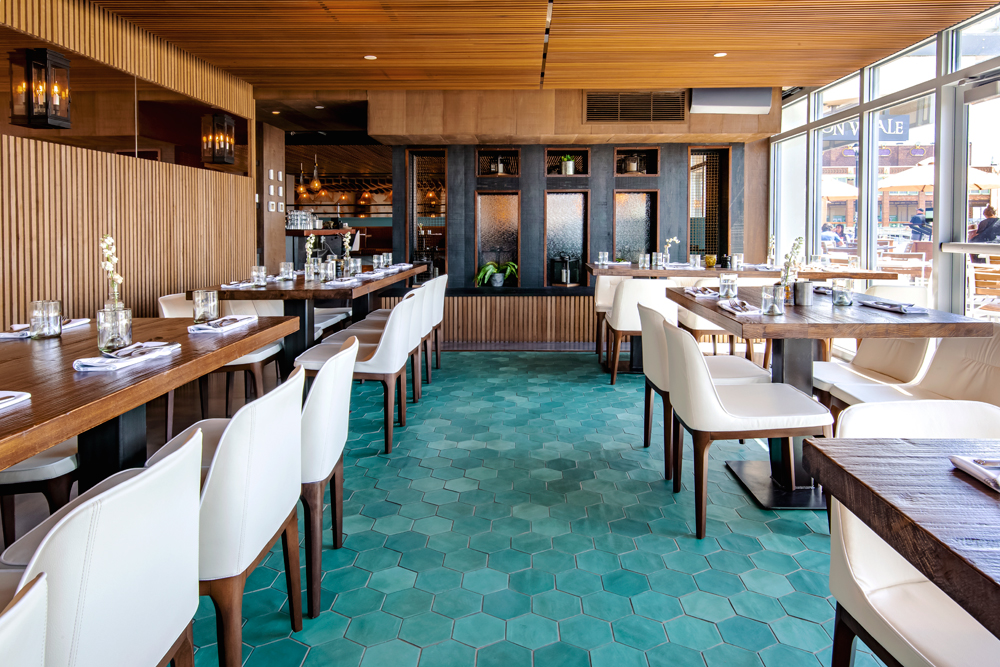 "The Wayfair Professional Tastemaker Awards contest was created to highlight the exceptional and diverse talent of our members and showcase the very best of their designs, whether large or small. This year, we're extending the award categories to also recognize their resilience and ingenuity in the midst of a difficult year, as they pivoted to make spaces safer and more functional, while maintaining excellence in design," said Margaret Lawrence, Vice President of Wayfair Professional.
The winners will be thoughtfully selected by a panel of expert judges spanning multiple industries. This year's line-up includes Hadley Keller, Digital Director of House Beautiful; Nigel Maynard, Editor-in-Chief of Custom Builder Magazine and PRODUCTS; and for the first time, a previous Tastemaker Award winner will join the panel of judges: Galey Alix Gravenstein, Interior Designer and 2020 recipient of the Wayfair Professional Tastemaker Award for Best Commercial Office Design.
Since the inception of the Tastemaker Awards in 2015, tens of thousands of entries have been submitted for consideration, but only 26 designers and design firms have been named winners, representing the very best in design and innovation.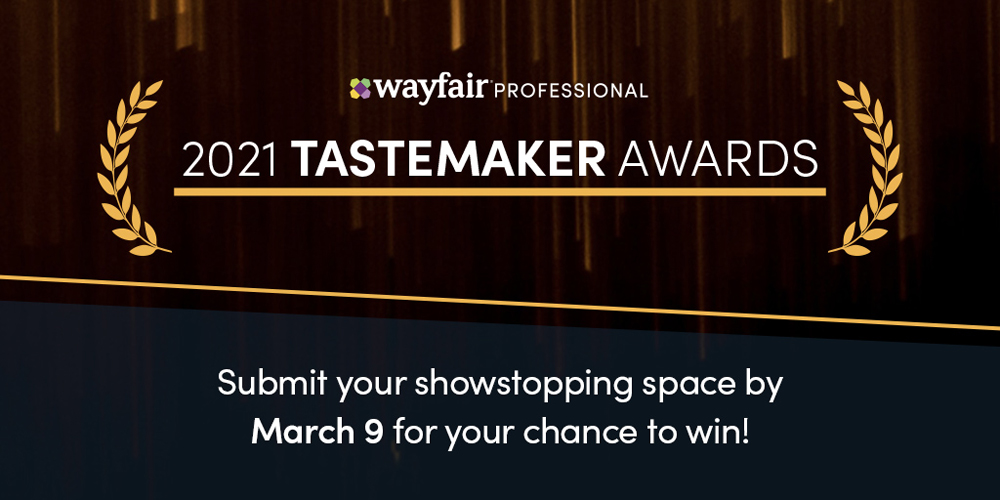 The 2021 Tastemaker Awards will celebrate the year's most exceptional designs with the following categories:
Most Innovative Design for Social Distancing:
Best approach to social distancing, with a balanced design aesthetic and thoughtful use of space.
Best Use of Outdoor Space:
Best design of outdoor space , from restaurant patios to residential backyards, managed buildings' roof decks, or any outdoor lounge space.
Most Dramatic Renovation:
Best before & after renovation.
Best Residential Design:
Best kitchen, living room, home office, bedroom, bathroom, playroom, home gym, or other residential space.
Best Commercial Business Design:
Best conventional office space, restaurant, hotel, or other commercial business space.
Most Effective Use of Color:
Best use of color for impact or visual interest, across any design.
"Each year we see unparalleled creativity from our design and industry professionals that is truly inspirational," continued Lawrence. "We're pleased to introduce new award categories that acknowledge a shift in design priorities over the past year, while also bringing back some perennial favorites to showcase a broader range of design artistry and inventive solutions."
To enter, members can upload images of their best-designed spaces to their Instagram feed, tag and follow @WayfairProfessional, and write a brief description with both #WFPtastemakers and #WayfairProStyle included in the photo caption. The contest is only open to members of Wayfair Professional, which is free for businesses to join and provides members with dedicated account management among other trade benefits.
One winner will be selected per category and awarded the following prizes: $1,000 to shop across Wayfair and its family of brands, promotion of their winning design on Wayfair Professional's social media channels, and inclusion in the Tastemaker Award winners' press release and blog. The call for submissions opens today, February 23, 2021 and runs through March 9, 2021 at 11:59 p.m. EST.