The Perlick Signature Series Mobile Bars now have an exclusive limited-edition model designed by Tobin Ellis that brings all the same great features of the original bartender's cockpit on wheels, with added aesthetic and functional design benefits.
The brand-new Tobin Ellis Signature Series Limited Edition Mobile Bar features stunning luxury surface finishes designed to complement any upscale space and has been optimized with added functional enhancements to keep bartenders comfortable while they work. Bar and restaurant owners can now add a chic bar station to their venue while providing their bartenders with the equipment they need to serve drinks efficiently, comfortably, and safely amidst ongoing labor shortages.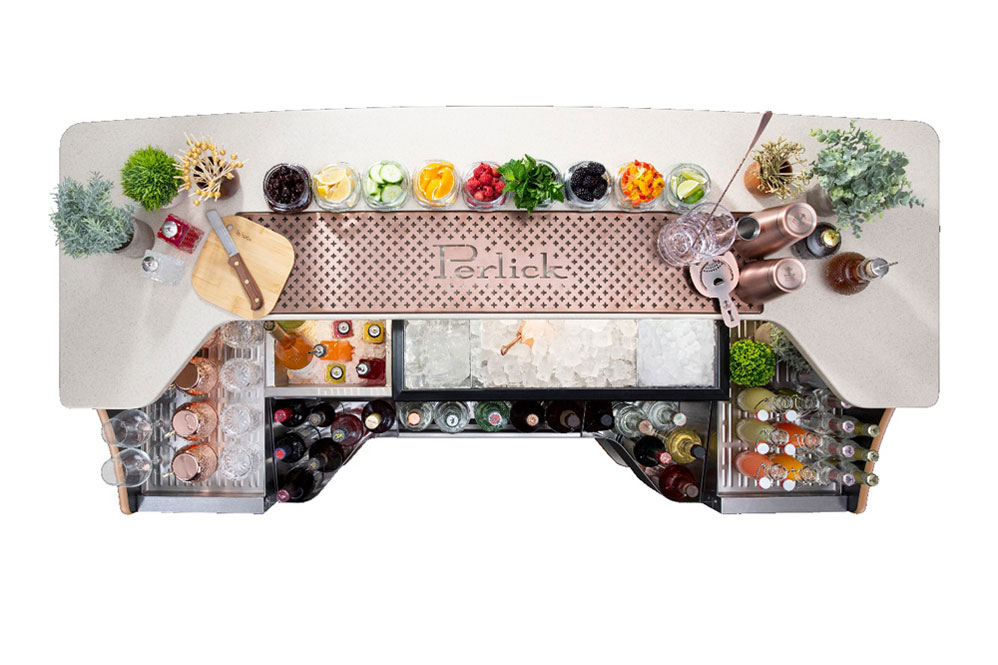 The Tobin Ellis limited-edition model comes wrapped in a sleek, eco-friendly "Toffee Crocodile" recycled leather in on the exterior of the unit, with a chic off-white "Vanilla Sugar" solid surface bar top and custom rounded edges to mirror the cockpit design and allow the bartender ideal proximity to their workspace.
Different from the standard units, an extra-large inlaid eight-inch workboard in an antique copper finish was added to the bar counter to keep work surfaces clean and dry while mixing drinks. Optimized to an ideal height for all bartenders male and female, the zero-step bartending cockpit puts the bartender at the center and helps increase speed while reducing repetitive stress injuries.
Additional Product Features and Benefits: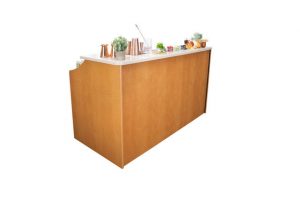 Double-drainboard design allows for maximum flexibility for any catering or mobile environment
Increased product capacity bar holds up to 27 liters, 36 pieces of glassware, 40 cans or bottles of soda, 3 types of ice, and more depending on set-up
Cleaner aesthetic: ample storage for glass racks, back up cases, bus tubs, and so much more, all hidden from guest line-of-sight
Better for bartenders: designed by Tobin Ellis to leverage his 32 years of high-volume, upscale bartending experience that includes more than 20 years in mobile bar catering for 5-diamond resorts, high-volume Las Vegas nightclubs, and so much more
"What I am most excited about is finally the industry has a bar that designers, owner/operators, and bartenders will all love," says bar designer Tobin Ellis, owner of Bar Magic design and consulting. "Designers will love its luxury, on-trend aesthetic, operators will love its durability and efficiency, and bartenders will love how ergonomic, comfortable, and fast it is."