By Ashley Bray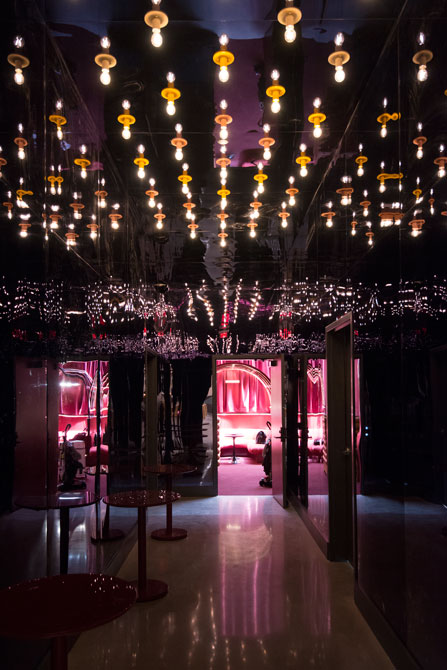 Hidden at the end of a red carpeted and mirrored hallway in the back of the newly opened 20,000-square-foot food hall Politan Row at Colony Square in Midtown Atlanta is a door. Step over the threshold and take a trip back through time as the era-inspired cocktail lounge JoJo's Beloved transports you to the retro glamour of the 70's and 80's. At a time when guests demand an immersive experience from the bars they visit, JoJo's Beloved is serving up some serious nostalgia alongside its cocktails.
"We want people to get into the mood and deliver something that is unique and intentional," says Politan Row Beverage Director Sophie Burton, the woman at the forefront of this nostalgia-fueled project that opened at the end of July. "We're very much trying to make an immersive experience."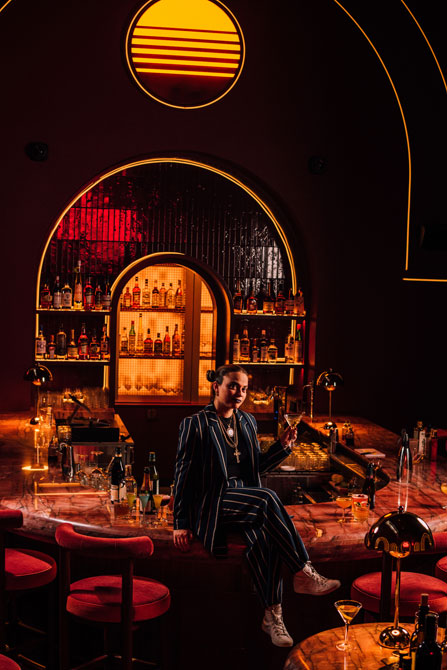 That immersion starts with the bar's aesthetics, and Burton worked with Architect and Interior Designer Lindsay Butler of Bell + Butler firm to bring her vision to life. "When we started talking about this project, the stars aligned that we were both into this aesthetic of lush, vibrant, and bold," says Burton. "I talked about my vibe and what I want to achieve, and she ran with it from there in a way that over-delivered and really blew us out of the water. She's a wizard."
But don't expect your grandma's shag carpet. Inside the lounge, a brooding and romantic atmosphere mixes late '70s disco with notes of '80s futurism. The lounge features vintage-inspired burgundy booths, cathedral-height ceilings with 40-foot-tall deep red velvet wall treatments, and a seven-inch thick pink marble bar with gold foiling in between each layer of stone. JoJo's Beloved also boasts an all-vinyl soundtrack of '70s and '80s tunes curated each night by the Maitre'D. The expansive vinyl collection was directed and hand-selected by Burton and features the likes of Diana Ross, Prince, and Grace Jones.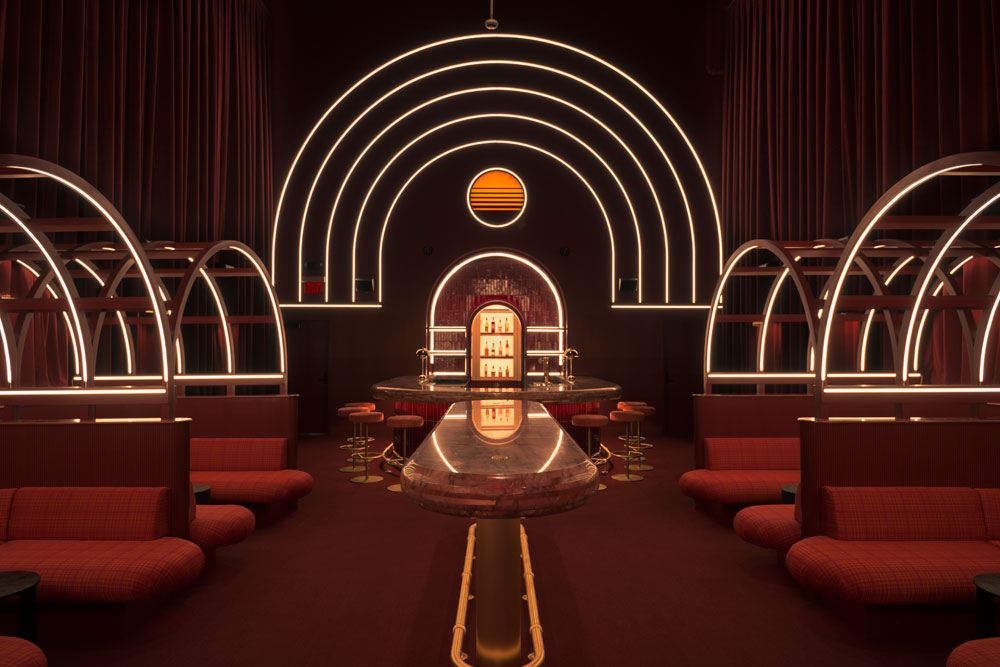 "I think it starts with the music that I've been really enjoying over the last few years," says Burton. "I have always had a bit of faux-stalgia for the scene in New York in the late '70s. It seemed like anything and everything was possible from a creative standpoint. I have some maximalist tendencies, so an environment that lends itself to bold expression is really where I thrive."
The lounge's name also aims to match the vibrancy of the bar's aesthetic. It isn't an ode to any one person, but rather, a nod to a feeling. "It starts as one of those spitball conversations about what to name a bar. What has the vibrancy to match our interior? What is fun, joyous, warm? We went through a lot of different ideas and had tossed the name JoJo around a few times," explains Burton. "We had let it go and kept workshopping, but a couple days later my Word-of-the-Day was 'Jo,' meaning, 'dear one or beloved,' rooted in the word 'joy.' I want to express joy and endearment in my space, to the staff and guests, so it just clicked into place."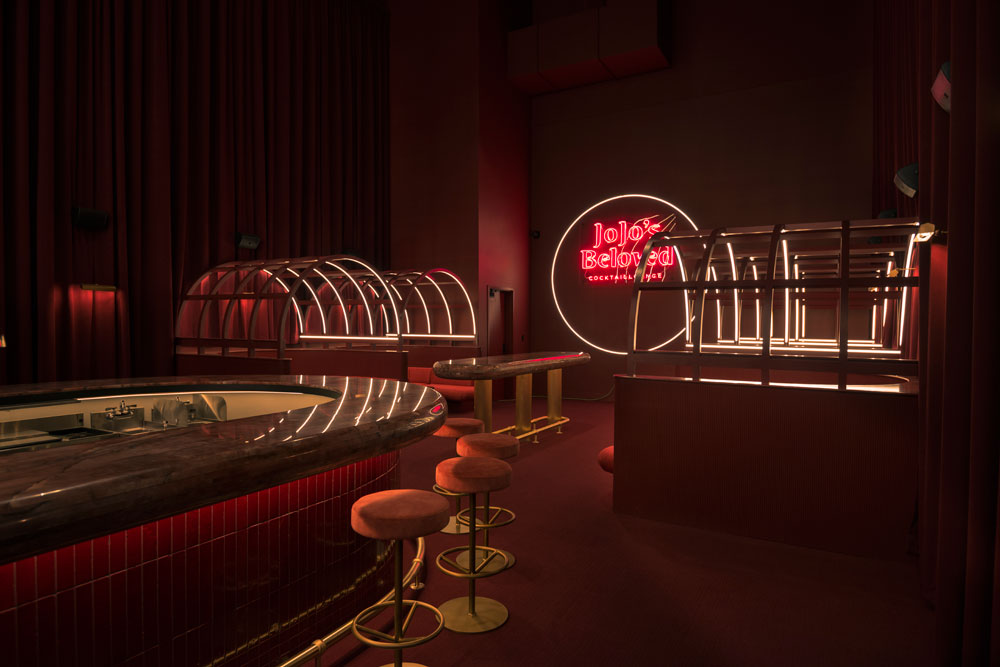 The maximalism of the bar's aesthetics is also reflected in the beverage program. "With the beverage program, working from that '70s-'80s theme, we push ourselves to go further into an initial concept," says Burton. "This drink is good. Now, how can it be great? Something that when people see it they need to have it? Something that matches the energy of the music, of the decor, of this joy that we're trying to communicate? It's easy to make a drink that looks fun and it's easy to make a drink that tastes good, but it needs to be both turned up all the way to 10 for us."
The cocktail program features a list of retro, kitschy favorites Burton refers to as "oft-maligned"—think blue drinks, fuzzy navels, and Midori sours. "Brown drinks on the rocks next to subway tile have been thoroughly explored at this point, so I've chosen to focus on fun, garishly colored drinks that challenge the biases about what can and can't be fancy or technical," said Burton, in a press release.
To elevate the cocktails, Burton says she starts with high-quality, fresh ingredients. "We get the idea of what the original cocktail was, pick it apart, and rebuild it with the knowledge of spirits and flavors that we have learned through years of experience of trying new things," she says.
She gives the example of revamping the usually sweet Midori Sour into the Sagittarius Sour for the modern cocktail palate. "We strip the sour mix, replace it with fresh lime, dial down the sugar and Midori, balance the sweetness with something bitter (Luxardo Bitter Bianco), and bring in a bold base spirit that can stand up to anything (Singani)," she explains. "Rather than run away from these too-sweet drinks that modern cocktail bartending has turned its nose up at, I want to explore how to work with them to create something balanced, flavorful, and memorable.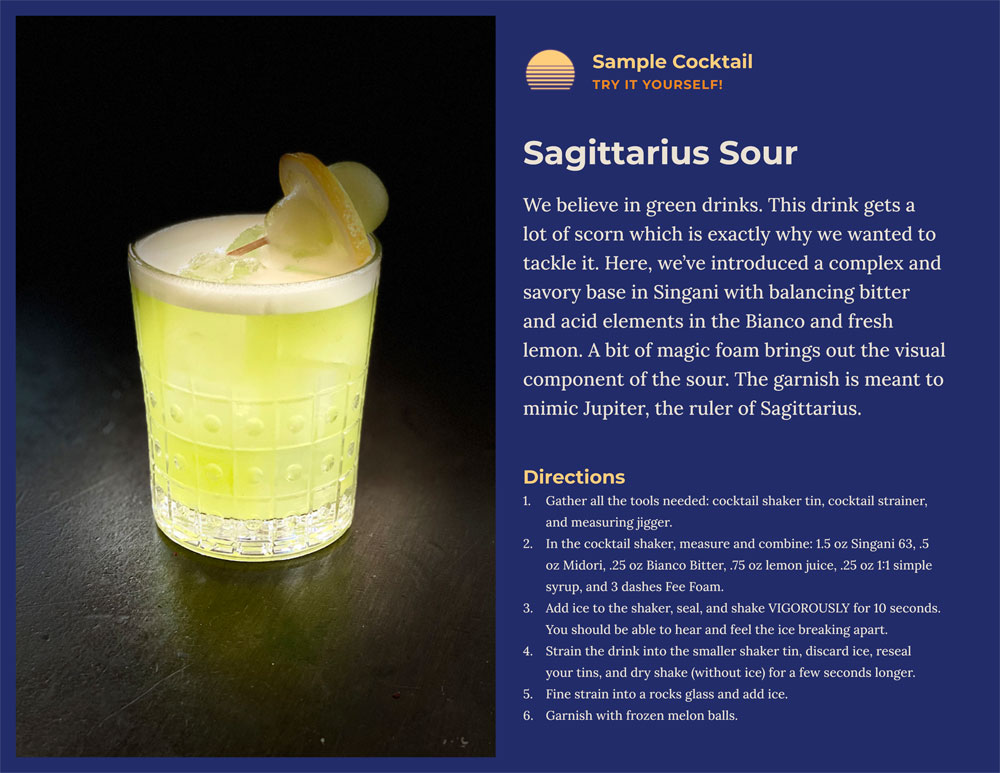 Other drinks on the cocktail menu include the Blutsey Collins, which mixes tequila and mezcal with a slightly spicy blue cordial, cocktail foam drops, and Topo Chico. The Private Life Drama cocktail blends rum, hibiscus grenadine, orange bitters, and Pink Squirrel Foam (a special blend of coconut cream, Giffard Creme de Cacao, Nux Aplina, and Peychaud's Bitters).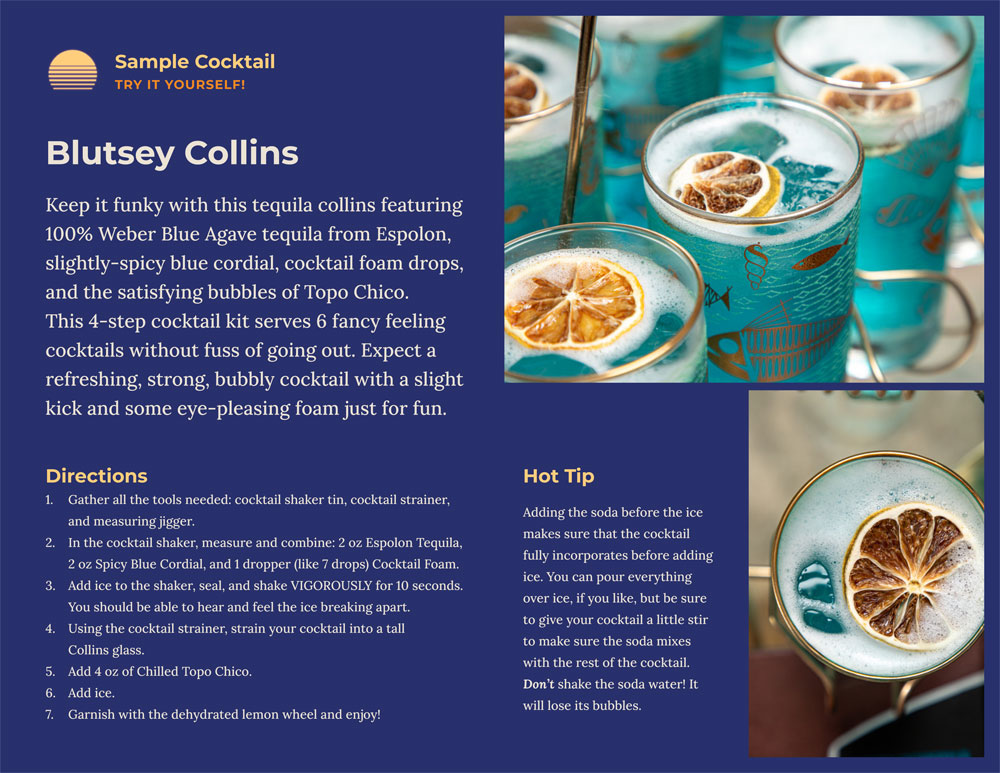 Speaking of drama, the wine list at JoJo's Beloved calls back to wine menus of the '70s and '80s and plays on the spectacle of the infamous Judgment of Paris, a 1976 blind tasting wine competition. (Let's just say California wines beating out French wines was a little unexpected.)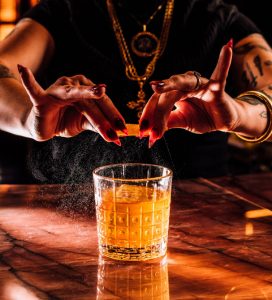 "When looking through historical menus from restaurants through the '70s and '80s, I realized that nothing made more sense than champagne and Napa. To some wine geeks, the list might appear passé, but California wine made for such good drama in the '70s that it seemed only right to spotlight and celebrate," says Burton. "Plus, it's always the right time for champagne or a dry Lambrusco. I have an orange wine by the glass and a few little pet-nats for my natural wine lovers, too, if they just can't with those classic producers."
JoJo's Beloved channels a time of rollerskates, mixtapes, seedy glamour, indulgence, and boogie—an escape from the present that many guests currently crave. "As we are providing something pretty specialized and unique, upholding the shared experience of the guests and the staff is hugely important. I think no matter what's going on in the world, maintaining expectations and boundaries is the only way everyone is going to have a great time," says Burton. "We need to be excellent at what we specialize in so that means staying dedicated to the concept, the style of service, and our values—and then giving the guests the best version of ourselves."