After the phenomenally successful launch of Hallmark Channel Wines during last year's Christmas in July programming event, the network and wine partner, Wines That Rock, are once again joining forces to introduce CHEERS Rosé Seltzer, a brand new proprietary offering in this unique collection of vintages.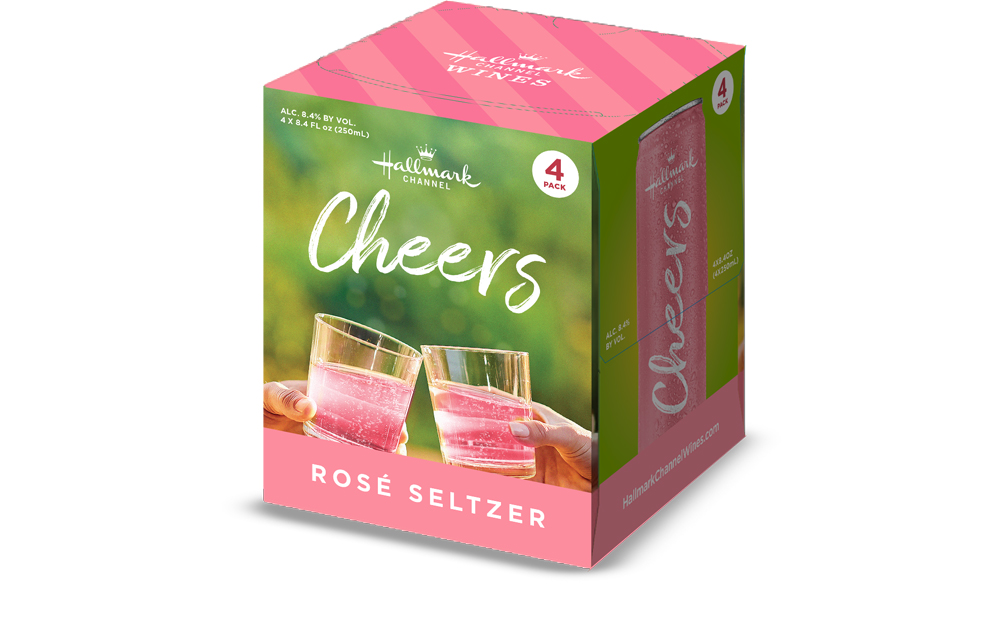 A new way for people to enjoy Hallmark Channel's celebratory spirit, CHEERS is a deliciously sweet, rosé wine seltzer that will be available for purchase later this spring.
This Low-carb (<8 carbs), Gluten-free and Vegan-friendly wine seltzer is made with 100% natural ingredients and has only 2.5g of sugar and 137 calories per serving. Presented in fun, inviting 250ml cans and containing 8.4% alcohol, CHEERS is the perfect accompaniment to your next toast.
With fine bubbles that float over layers of crisp acidity, CHEERS is a delicious custom blend of refreshing citrus and light strawberry notes. Seltzer is immediately added before canning to create a superior sparkling profile, with champagne-style bubbles.
"CHEERS is an entirely new category. If you like rosé wine, sparkling wine, or hard seltzer, then you will absolutely love CHEERS," says Andrew Nelson, Hallmark Channel Wines winemaker and recent recipient of Wine Enthusiast's 40 Under 40 Tastemakers. "The new CHEERS Rosé is a unique seltzer because it's wine based. We have been working on this formula for years and believe it's the perfect beverage for spring and all summer long – it's the best seltzer you will have all year!"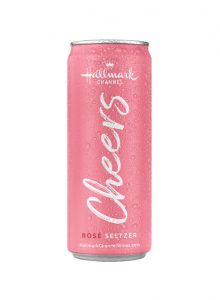 CHEERS will be offered later this Spring in  select  cities throughout the US.  CHEERS will be available at local retailers and on hallmarkchannelwines.com starting in May 2021.
Hallmark Channel Wines are promoted on-air, across social media and digital platforms and on the network's lifestyle series Home & Family.