Tales of the Cocktail is set to start its virtual show on Monday, September 21. Due to COVID-19, it will be the first time in the show's 18-year existence that it will be held an


entirely digital format.
Things will definitely look and feel a lot different this year since we won't be able to gather in person on the streets of New Orleans, so we chatted with Caroline Rosen, president of Tales of the Cocktail Foundation, to find out what to expect from this year's virtual-only event.
For one, Tales will be free to all registered participants this year. "Even though we can't be together, I'm so happy that all of Tales is completely free this year. I'm so happy that this is an opportunity that we have," says Rosen, who looks to welcome industry members who haven't been able to afford Tales in the past as well as local New Orleans hospitality members who have previously had to work during the event. "Our goal this year is yes, to gather those individuals that have been with Tales for 12, 15, 16 years, but this is also that year where we're going to be able to open up these resources and really connect with our greater community that may not have always been able to come to Tales. And that's exciting."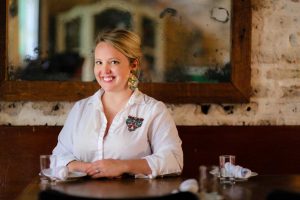 In addition to offering free registration, by hosting Tales online, the event is able to reach a larger part of the industry than ever before. "One of the beautiful things about Tales being digital this year is we've been able to reach out to, not just our American friends and bartenders, but a lot of our global network and get them involved," says Rosen. "This year is all about making sure that we have not only diverse voices here in the US, but across the globe."
Rosen plans to make sure that Tales continues to have that global input going into the future and to find ways to continue to work with locations and hospitality members from around the world. "We want to amplify these voices," she says. "There's so many rich cultures across this globe."
New to the event this year is the addition of 15-minute mentorship meetings with global industry leaders. "These are the leaders of the industry that want to make sure that they are helping in the ways that they can. I look forward to growing that program and hopefully helping folks because we all need to help each other right now," says Rosen. "I'm glad that so many folks from across the globe have given their time and I think would continue to give it especially if you sign up, and really connect, and want to do some work with some of these folks."
As for educational programming, some of the new content participants can expect to see is  centered around the state of the industry and those in it. Beyond the Bar returns with discussions on mental and physical well being as well as equality and diversity in the workplace. One session that Rosen highlighted is Chris Cabrera's, "The Queer Handbook for The Recently Woke," which will identify and correct common misconceptions and set the record straight on the meaning of important terms like gender identity, gender expression, and sexual orientation.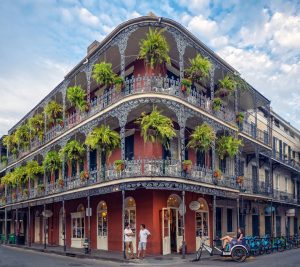 Another can't-miss session is Dr. Joshi's Keynote Presentation: "Working Towards Equity and Justice in the Hospitality Industry," which will delve into the issue of systemic racism and how bias and privilege manifests in the hospitality industry, both on an institutional level and an individual level.
There will also be plenty of content about the new reality of operating a bar/restaurant in the age of COVID-19 like the session, "Bar Recovery USA: We're Back! Getting back to business in a new world," where four experienced bar owners talk about navigating the pandemic world and how they are planning for post-pandemic issues.
"We want to have those cocktail cornerstone moments, but this is a really special time that we need to be focusing on COVID and the impact that it has not only had but will continue to have, not for months, but for years to come," says Rosen.
Rosen says she's excited to experience Tales this year in a truly unique way. "I hope that we can bring a little bit of good to the world right now," she says. "A bit of an opportunity for us to see old friends and meet new friends."
To register for Tales of the Cocktail 2020, click here.
By Ashley Bray