The United States Bartenders' Guild (USBG) announces that Kim Haasarud (Phoenix), Bobby Dagostino (Cleveland), and Ingrid Rodriguez (Tampa) will each return for another two-year term on the USBG Board of Directors .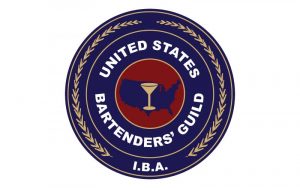 Said USBG Executive Director Aaron Gregory Smith, "I am so proud of all of the candidates who stepped forward with an interest in improving our organization and making our industry better. The mission of the USBG is to unite the hospitality community to advance professional bartending. Each of our candidates was clearly committed to fulfilling that mission, and to serving the needs of a range of bartenders from all walks of life serving drinks behind all sorts of bars."
He continued, "By returning for another term, Kim, Ingrid, and Bobby bring continuity and a level of stability to the Board that is perhaps more valuable now than ever before."
About the returning Board members:
Kim Haasarud, Founder, Liquid Architecture (Phoenix); third term: Kim Haasarud is a nationally recognized mixologist and beverage consultant, working with hundreds of liquor brands, major international restaurants and hotels, creating successful cocktail and bar programs. While traveling the globe, seeing and meeting new innovations and flavors, she has a strong grasp on current trends, while also understanding large-scale operations. She is currently Vice President of the Board of Directors for the USBG National Charity Foundation and has served as the spokesperson of the charity, doing weekly live Instagram updates (every week since March), and has been active with the Health & Wellness committee. She was the founding producer of Arizona Cocktail Week, as well as the Après Ski Cocktail Classic in Aspen.
Robert "Bob" Dagostino, Bartender, Topgolf and Crazy Horse Saloon (Cleveland); second term: Bob currently serves on several USBG committees, including Executive, Education, Finance (Chair), International Bartenders Association Liaison, and National Leadership Conference Planning Task Force, and has been the USBG representative for the PanAmerican Conference 2018 and 2019. He also served as USBG National Treasurer 2019-20. Prior to breaking into bartending, Dagostino worked for 41 years at the Cleveland Plain Dealer.
Ingrid Rodriguez, Sr Steward of the Brand for FL and GA, Whistle Pig (Tampa); second term: Based in Tampa, Ingrid is a Senior Brand Steward for Whistle Pig covering Florida and Georgia. Ingrid has been actively involved in multiple larger organizations for over 20 years, serving in the local capacity as director, Treasurer and President of NAWIC Tampa and ICRI FWC. She is currently the Region 1 director for ICRI National, the Chair of the Conventions committee and voting member in the Chapters Committee & Women in ICRI. She is also currently the Owner and General Contractor of Ingrid Shawn Corporation, an interior/exterior residential construction company in South Florida.
Said Rodriguez, "Thank you to everyone who put their trust in me to serve you for another term. I look forward to putting in the work necessary to create a positive inclusive organizational experience which reflects the diversity of our membership."
Haasarud commented, "I'm honored to be elected to represent our community for another term. I hope to engage with more leadership and encourage more people to engage in our community this year. More than ever, bartenders have shown their resilience, ability to adapt and thrive, but that doesn't mean people are not hurting. We need thoughtful leadership and allies as we continue through this pandemic. I promise to be a beacon of empathy and a voice for those that feel they are not being heard. Together, we'll get through this."
"My heartfelt thanks to everyone who voted for my re-election," said Dagostino. "I look forward to serving you all again and getting us through the craziness of this year. In the 37 years I have been bartending the most rewarding has been these past eight years in the USBG and most of all the last three years serving you on the Board."