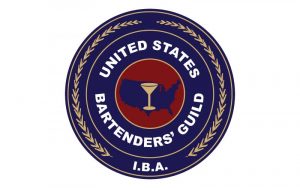 In response to a year that has been unlike any other for the hospitality community, the United States Bartenders' Guild (USBG) announces that it will offer a new "pay what you can" membership dues model for hospitality professionals.
Beginning October 1, the USBG will honor discount codes for USBG membership at the "hospitality professional" tier, which includes bartenders, sommeliers, bar backs, servers, and hosts, as well as hospitality management students 21 years of age and over.
Said USBG Executive Director Aaron Gregory Smith, "More than 75% of our members are hospitality professionals. This initiative reflects an effort to be as inclusive and accessible as possible at a time when an overwhelming number of people are struggling as a result of the COVID-19 pandemic. It is our intention to stretch our own financial resources as far as can be reasonably expected to continue providing valuable offerings like peer-to-peer learning, expert instruction, service projects, and competition that empower hospitality professionals to take charge of and advance their careers."
Commented USBG Membership Committee Chair Summer Jane Bell, "We know that now more than ever the resources and connections USBG membership can offer are so important, and we wouldn't want financial hardship from the pandemic to prevent anyone from being a part of the USBG. With more than seventy-five percent of our members being hospitality professionals, we want to focus our resources on doing what we can to help this group."
Smith and Bell will discuss the new model on the USBG Weekly on Instagram Live (@usbg) this Wednesday, September 30, at noon Pacific/3 p.m. Eastern.
Follow the USBG through multiple social media channels: IG/FB/TWITTER: @usbg/@TheUSBG/@TheUSBG.
Founded in 1948, the United States Bartenders' Guild®️ is a non-profit professional society of bartenders and other hospitality professionals uniting the hospitality community to advance professional bartending. The USBG believes that every U.S. bartender achieves greater personal and professional success by connecting to diverse local and national hospitality communities. Through our network of over 40 communities nationwide, the USBG connects members with peer-to-peer learning, expert instruction, community service projects, and skills-based competition.