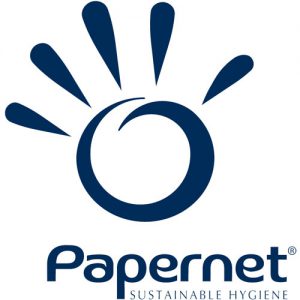 A recent survey of 100 restaurant industry professionals conducted at the National Restaurant Association Show, May 18-21, 2019, reveals opinions about restroom paper waste and sustainability efforts in foodservice operations.
Administered by Sofidel, a leading global provider of paper for hygienic and domestic use, the survey found that 67% of respondents believe it's very important for restaurants to use sustainable restroom solutions like water-saving faucets, dispensers that reduce paper consumption and toilet paper that sanitizes pipes. Another 25% believe restroom sustainability is somewhat important.
"While restaurants are increasingly improving kitchen operations through methods like food waste reduction, it's also important to look at restrooms with an environmental lens," said Giorgia Giove, Marketing Manager – Away from Home, Sofidel America. "Selecting responsibly sourced paper products and finding ways to limit overuse can help restaurants be more sustainable and realize cost savings."
The survey also revealed that:
Nearly 8 in 10 respondents (78%) agree that the majority of restaurant guests use more toilet paper than necessary.
84% of respondents believe that customers use more paper towels than necessary in the restroom.
78% would be willing to purchase restroom paper products that come from sustainable sources, and an additional 18% might consider purchasing these products.
The meaning of sustainability is complex, with 44% of respondents selecting two or more of the following when asked to define sustainable restroom paper products: responsible sourcing of raw materials, creating products from recycled paper, using recovered energy during production, implementing water-saving techniques during production.
To limit paper consumption, Sofidel's Papernet brand offers two unique restroom dispensers. The Touchless Roll Towel dispenser provides one paper towel sheet and then a shorter towel if a customer needs it. A customizable paper-saving mode allows facilities to select the desired savings percentage, set different time delays and choose the length of the second sheet of paper. The HyTech Auto-Cut Jumbo Roll Tissue (JRT) dispenser uses single, flat-sheet dispensing to prevent customers from pulling an excessive amount of toilet paper from the roll. This dispenser offers 15% savings compared to traditional dispensers.
In addition to developing paper-saving dispensers, more absorbent and dissolvable paper towels and Bio Tech toilet paper that cleans away organic matter in pipes and sewer systems, Sofidel prioritizes sustainability at its production plants. The company uses pulp from responsibly managed forests and its Circleville, Ohio operation has a heat recovery system to dry the paper and relies on less water than traditional paper mills.