We recently interviewed El Sativo Tequila, a new tequila brand that is the first to isolate terpenes in the raw agave.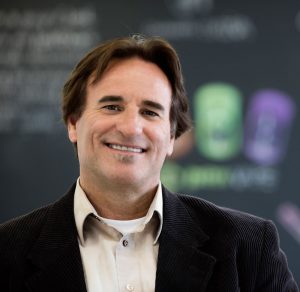 We asked Dr. Robert Summers & Jaime Whitton, co-founders of El Sativo Tequila, what it was like to launch a liquor brand in the age of COVID-19 and how the pandemic affected the brand's marketing and roll-out.
Read our full Q&A with the El Sativo co-founders, below.
1. What led to the decision to launch El Sativo?
Our family has been in the spirits business for over 25 years, and tequila is an indelible part of that passion. We have a team of experienced people who all started early in this endeavor as bartenders, servers, mixologists, chefs, growers, etc. and it evolved into what we have today, which is an expert team of committed tequila lovers who have created this beautiful masterpiece.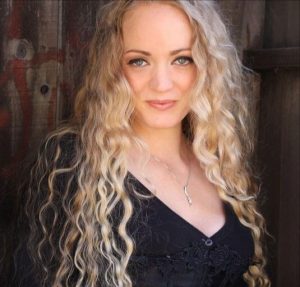 2. What makes El Sativo different from other tequilas?
We are an award-winning Single Estate, Certified Organic, Non-GMO, Kosher tequila that cuts no corners. We also have a "one-of-a-kind" innovation that isolates the agave's beneficial elements and maintains them, with special techniques, through our distillation, for a better drinking experience. We are proudly recognized as Tequila of the Year (San Francisco World Spirits Awards), a prestigious blind tasting competition with no outside influences, just a pure, honest assessment of the spirit itself.
3. What challenges has COVID-19 created in launching this new tequila?
We initially planned to launch on Earth Day (April 22nd), but due to COVID-19, we were unable to bring our shipment in on time. We had to push everything back. There are a lot of moving parts when you are launching a new brand, so it is complicated even without COVID-19. Logistics were a mess because most offices and businesses were closed. Everything from trucking, regulatory agencies, advertising companies, etc. was disrupted. We had to manage our expenses while we waited, which was difficult, but we are so excited to finally be launching.
4. How have your marketing strategies changed in light of COVID-19?
When we initially set up our marketing plan, COVID-19 did not exist, so we had a ton of on-premise strategies. We have incredible ground teams who have been in the industry for years, and they were making connections, setting up appointments for tastings, thinking about creative special events and activations with hundreds of bars and restaurants throughout California, Nevada, Illinois, New Mexico, Texas, Florida, etc. Then COVID-19 hit and everyone shut down.
We had to adjust our marketing strategy to focus on the off-premise segment of the industry. Most bars and restaurants were closed so consumers had to change their purchasing habits to the stores or online delivery services. Supermarket and liquor store sales of spirits skyrocketed in the COVID-19 era; the demand has increased. The main thing that has changed is the point-of-sale location and where it is consumed. Although our new strategy is working well, we all long for the days when we can get back to normal and be sipping our tequila with friends and family out at our favorite places.
5. Has COVID-19 affected your distribution?
Yes, we were pushed back several months due to COVID-19. When it first hit, our distributor did not want to bring any boxes into the warehouse until they could be sure they were perfectly safe. This was also the case for the shipping company as well as retailers. It was frustrating, but we were all operating in the unknown, and it was best to be safe, first and foremost. It is slowly getting better as we are all learning how to safely manage sales and distribution, but I suspect it will be a very long time before we get back to normal operations.
6. Do you have any advice for others looking to launch a liquor brand?
Dr. Summers: It is fun and exciting, but it is not at all easy. The logistics, rules, and regulations will make your head spin but keep the course and remember why you do it. My simple advice: Love your team, love the product, work hard, and give back!
Jaime: I agree. Celebrate the best parts of life, and do not cut corners. Love agave and give back.
Featured photo by Campaign Creators on Unsplash