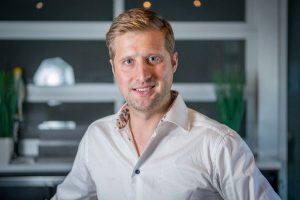 Q, the Brooklyn born-and-bred company that created the premium mixer category in the US, announces the additions of two new beverage industry veterans to its leadership team: Anthony Giardina and Anthony Pullen .
Vice President of Commercial Execution Anthony Giardina has cultivated success through building of specialty brands like Stella Artois at global giant InBev and Schofferhofer at Radeberger USA. Giardina is charged with ensuring that the Q team continues its best-in-class execution as it rapidly grows, especially with the many national on-premise mandates the company has recently won including the Four Seasons and Loews Hotels.
Director of Trade Marketing Anthony Pullen comes to Q from Campari America. Pullen is charged with accelerating growth in the on-premise and has an extensive background in trade programing and education.
Giardina and Pullen join a leadership team that is poised to accelerate growth of a brand that's already reported as the fastest-growing premium mixer in the US. Its leadership team includes senior talent from spirits and beer to bottled water with both on-premise and off-premise expertise, including Ted Roman, most recently of William Grant; Amy Donahue of VOSS; Shelley Turner of Stoli; Jaron Berkhemer of Campari; Sara Carroll of Lotus Foods; and Scott Miller of Fiji Water.
"The team we've built at Q is absolutely stacked – It's like playing for the '27 Yankees: Everywhere you look there's another All-Star," says Q Drinks founder Jordan Silbert.
Silbert continues, "Our goal is to accelerate and lead the growth of the premium mixer category in the USA, elevating the drinking experience for all hospitality operators and consumers. We've got the perfect team and are perfectly positioned to meet the current consumer demand for 'better' in every ingredient of every dish or drink they put in their mouth, including carbonated mixers."
Explosive growth
Leading Financial Services company Jefferies Group recently conducted a survey of US bartenders and found that Q is best known and most called for premium mixer. In addition, independent American research firm IRI recently reported that Q is fastest-growing premium mixer in the US. Q rose more than 55 percent in the 24-week period ending July 15th. The brand's explosive growth is illustrative of a greater trend in the beverage space. After years of growth for premium spirits categories in the US, premium mixers are finally catching up. Morgan Stanley predicts the carbonated mixer market to grow sevenfold in the next five years.