Hornitos® Tequila, a leading premium tequila brand founded on the belief that nothing great ever happens without taking a chance, has partnered with GLAAD, the world's largest lesbian, gay, bisexual, transgender and queer (LGBTQ) media advocacy organization, to support and amplify LGBTQ voices.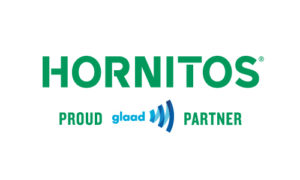 As a proud partner of GLAAD, Hornitos will make a $135,000 donation in support of the nonprofit organization's mission to accelerate LGBTQ acceptance, as well as provide grants to two LGBTQ community activists to advance each individual's advocacy work. The two selected grantees will be announced later this year and honored through local events in celebration of the change they continue to lead.
"Hornitos Tequila aligns with partners that break tradition and challenge the status quo," said Rashidi Hodari, Managing Director of Tequila at Beam Suntory. "We are honored to support and bolster GLAAD's mission, while encouraging others to take chances and make change in their communities."
The established partnership with GLAAD is a testament to Hornitos' "A Shot Worth Taking" brand belief to provide inspiration and create opportunities that propel fans to "take shots" of their own no matter how big or small. In 2021, Hornitos Tequila acted as the official tequila partner of NewFest, New York's largest presenter of LGBTQ+ film and media, and the largest convener of LGBTQ+ audiences in the city. In partnership with NewFest, Hornitos supported NewFest Pride and NewFest's New York LGBTQ+ Film Festival, presenting the inaugural "#TakeYourShot Award" to first-time filmmaker, Lyle Kash.
"By partnering with GLAAD as well as supporting and amplifying the work of LGBTQ activists, Hornitos Tequila is showcasing its commitment to supporting LGBTQ visibility and acceptance on a national and local level," said John McCourt, GLAAD's Deputy Vice President of Strategic Partnerships. "Hornitos Tequila's donation will help to support GLAAD's culture-changing work and programs, including our ongoing efforts to work through media to combat anti-LGBTQ discrimination."