Want to add some warmth to your cocktail menu? Look no further than the hot toddy. This hot cocktail has many iterations, and we've collected a few recipes below for you to try your hand at.
BLACKENED Hot Toddy Riff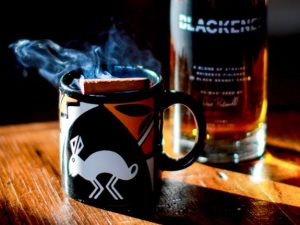 Ingredients:
1.5oz BLACKENED American Whiskey
.5oz Ancho Reyes
.5oz charred lemon juice *
.5oz cinnamon honey syrup *
4oz hot water
Smoked Cinnamon garnish
Directions:
Halve lemons, grill to char, juice Take 1 cup honey add 1/2 cup water into a pan with 5 cinnamon sticks. Bring to boil. Then let simmer on low for 30 minutes or so and enjoy.
Recipe courtesy of Karl Steuck @spiritandspoon.
Earl Grey Hot Toddy
Ingredients: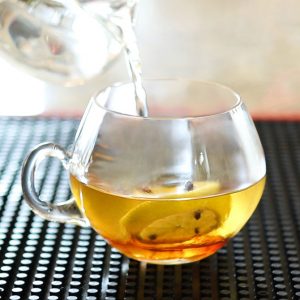 1x 750ml bottle of whiskey or aged rum
1 bottle Pratt Standard Earl Grey Vanilla Syrup
Half gallon (64oz) boiling hot water
16 lemon wedges/wheels
Directions:
Combine all ingredients except garnish together in a thermos, stir to combine. In each glass, squeeze a lemon wedge and fill with the cocktail, or just put a lemon wheel in the thermos.
Recipe courtesy of Pratt Standard Cocktail Co.
Castle Hot Toddy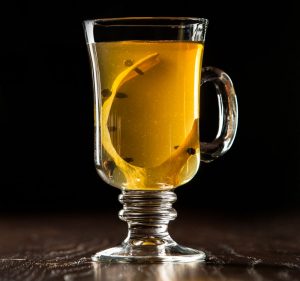 Ingredients:
1 oz Knappogue Castle 12 Year Old Single Malt Irish Whiskey
1 oz Celtic Honey Liqueur
Lemon wheel
5-6 Cloves
1 C Hot water
Directions:
Add Knappogue Whiskey and Celtic Honey to an Irish Coffee glass. Insert the cloves into your lemon wheel and drop it into the glass. Very gently muddle the lemon a few times to release the juices. Fill the glass with hot water.
Recipe by Joann Spiegel, Taproom Manager at the award-winning Dead Rabbit in NYC.
Falling for Her Again
Ingredients: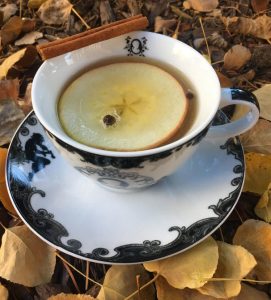 1 ½ parts Dano's Tequila Reposado
1 part Prunier orange liqueur
1 part fresh lemon juice
½ part agave nectar
4 parts hot water
Directions:
Add the tequila, orange liqueur, lemon juice, and agave into a mug. Stir until agave nectar is completely dissolved. Top up with hot water and garnish with orange or lemon.