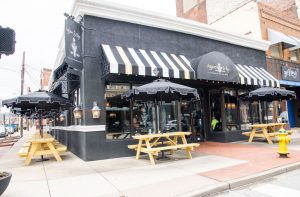 Bar Business Magazine reached out to Yavonne Sarber, CEO and Founder of Agave & Rye Tequila and Bourbon Hall, to chat with her about how COVID-19 is affecting Agave & Rye and how the restaurants have pivoted to better adapt their operations to the current climate.
Bar Business Magazine (BBM): How has the COVID-19 pandemic affected Agave & Rye?
Yavonne Sarber (YS): The COVID-19 crisis has hurt so many entrepreneurs across the nation, with restaurants and bars being one of the first industries impacted. It has been heartbreaking to experience.
While it caused Agave & Rye to close our doors for a time, we're proud to be back up and running with our new carry-out relief menu. It has brought us great joy to be able to offer the Agave & Rye experience to our community in this new way. Food is what we're passionate about, and we're eager to reconnect with guests in a way that can bring our guests a little happiness through this.
BBM: Tell our readers how Agave & Rye has reworked its business model.
YS: Because we're not able to serve guests in a traditional way at our restaurants, we've adapted to bring Agave & Rye to them. Right now, each of our four locations is operating with a carry-out and delivery model. This has meant that we've needed to pare down our menu items to become more efficient, streamlined, and cost-effective, while serving a range of food that still represents the heart of who we are.
Part of the challenge has been learning how to bring the energy of the restaurant to guests when they can't sit at a table, hear the music, and interact with our team members themselves. To help close that gap, we've continued to share photos of our team and photos of the restaurant to remind fans what they can return to after this health crisis passes.
BBM: How did you pivot to a takeout model? Was it difficult to shift your menu to solely delivery/takeout?
YS: The menu we chose to feature in pivoting to a takeout model was created with our most popular items in mind. Of our most popular items, we then considered which would travel best. This transition required that we shut our restaurants down in order to do our due diligence, carefully consider what needed to be done to execute our takeout model flawlessly, and do so in a way that served the brand and the restaurant well. Most significantly, figuring out how to best offer alcohol on our carryout menu has made a huge positive impact on our sales.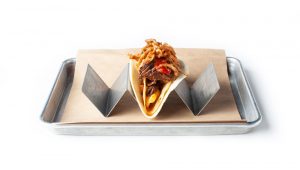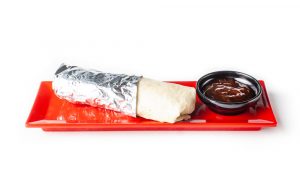 BBM: What has been Agave & Rye's biggest challenge at this time?
YS: One of our biggest challenges through this process has been learning how to best support our employees. Many people may not realize that servers and bartenders are having a difficult time getting approved for unemployment. To take care of our team, part of what we're doing is feeding them. Now, we're offering our employees food for themselves and their families two times per week.
BBM: Can you tell us more about the plans for a new concept?
YS: We're thrilled to not only be able to support Agave & Rye well, but also launch a new restaurant concept, Papi Jocho's. This concept, opening soon in Covington, Kentucky, will feature Mexican street food with outrageously dressed hot dogs made with freshly prepared ingredients. The restaurant opening comes at a time when so many of us are already ordering carry-out and delivery. Papi Jocho's will allow us the opportunity to bring this unique and indulgent menu to the community.
BBM: Tell me about your plan to "win" coming out of COVID-19. How will your operation change to adapt to the current climate?
YS: Because consumers are adapting to the carry-out and delivery model of dining so easily, we expect to see a large portion of the population continue to eat that way, even after the quarantine has been lifted. However, coming out of the pandemic, we know we'll have learned more about how to work as a more efficient, more resilient team.
Right now, we're working hard to comply with the governor's shelter-at-home orders, and we're continuing to watch and listen to how consumers are interacting with their favorite restaurants.
Within our team, Agave & Rye employees will return to work in phases (as business dictates), scheduling only the minimum number of employees to effectively handle the volume of business. Of the employees at our restaurants, they will be required to maintain social distancing during their duties. It's important to us that we keep our staff and our guests safe. As a result, we've also reviewed and updated our already-strict sanitization procedures, in planning to come back to work.
All photos: Agave & Rye