Workplace accidents happen, and when they do, it's important to have the right precautions in place to help protect your business. Aside from standard business insurance, workers compensation is another safeguard for both your business and your employees. Most states require businesses to have workers compensation, but it's highly recommended to have even if your state doesn't require it or if you use a lot of independent contractors within your business.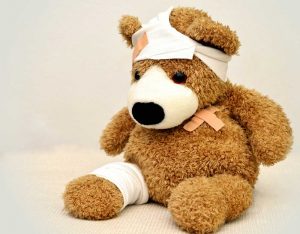 While having a policy in place is an important step, understanding the ins and outs of workers compensation and the best steps to follow if an incident arises is equally as important. Knowing the details will help promote a smooth claims process, minimize long-term business risks and help reduce short-term costs to your business. Follow these five steps to help ensure workers compensation insurance works hard for your business.
Understand your policy and premium: There are several factors that determine what sets your workers compensation insurance costs, including:
The type of business
The number of employees
Employee compensation
History of workplace injuries
The policy premium is determined by using the insurance rate and exposure units. The insurance rate is based on the type of work that employees do. Insurance rates vary by type of work, with dangerous jobs having much higher rates than safe jobs, while also accounting for the difference in injury potential. All jobs are given compensation classification codes, and the rates are set by each state's rating bureau. An insurance carrier has to determine the correct classification code to use because the corresponding rate will help inform the premium.
Payroll is the second part to determining a premium, and it's used as the exposure base. As a business owner, you provide an estimate of your employee payroll for the upcoming year. The estimate is then multiplied by the rate to arrive at the premium that will be due for the next 12 months.
Classify workers correctly: Employers are required to provide workers compensation to employees, but are not required to cover independent contractors. Most of the time worker classification can be very black and white, but there are times where employee type is a bit grayer. For example, bars and restaurants that use the same independent contractor on a consistent basis for entertainment could potentially move them into an employer-employee relationship.
The primary test that an employer-employee relationship exists is if the employer has the right to control the details of the employee's work (e.g., can the employer dictate the employee's activities?). Of course, that's not always fail proof. Each state's Department of Labor lists the conditions that determine an independent contractor. Working with your insurance company to ask questions before you begin working with an independent contractor will help ensure any and all employees are defined correctly.
Administer hazard awareness proactively: The safety of your employees is just as important as the safety of your customers — and can help mitigate workers' compensation claims. Be diligent to enforce safety practices and emphasize to employees that safety is a high priority. Ongoing reminders and trainings will help minimize employee injuries at work, reducing the likelihood of costly claims.
Conduct a workplace investigation: If a situation occurs, a workplace investigation should be conducted. It involves a process to determine the root cause(s) of an event to prevent them from occurring again. They are not an attempt to assign blame but to protect the business from future liability. It should begin within 24 hours to help ensure that the scene is still undisturbed, accurate evidence can be gathered and preserved and witness testimonies will be more vivid. Document witnesses, request handwritten statements and ask for supervisors to write a report on what happened while it's still fresh.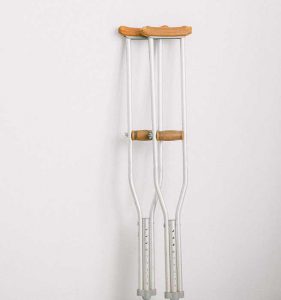 Report claims promptly: No one wants to file an insurance claim, but if an accident does happen, prompt reporting is crucial. It allows your claims professional to contact the injured worker quickly, answering questions and ultimately putting your employee at ease. Additionally, if the employee is missing time from work, acting quickly allows your claims professional to work directly with the doctor to get your employee back on the job in some capacity. The longer a person is off of work, the harder it is to get them back to work.
Workers compensation is an important safeguard for business and can directly impact profitability if an incident occurs. Understanding the key ins and outs will help ensure your coverage is accurate and works hard for your business if needed.
By Pamela Wendt, AIC, AIS, Workers Compensation Claim Manager for Society Insurance. Pam has worked in the Workers Compensation industry for 28 years. She has spent many of her years as a Senior Field Investigator and Claims Manager handling catastrophic and questionable claims. Currently, she manages a team focused in the states of MN and WI. Pam has managed claims for a diverse group of insureds ranging from family owned businesses in the hospitality and service industries to large manufacturers. She holds her Associate in Claims (AIC) and Associate in Insurance Services (AIS).
For more information on workers compensation insurance or how Society Insurance delivers on the small details that make a big difference, contact 888-5-SOCIETY or email

[email protected]

.