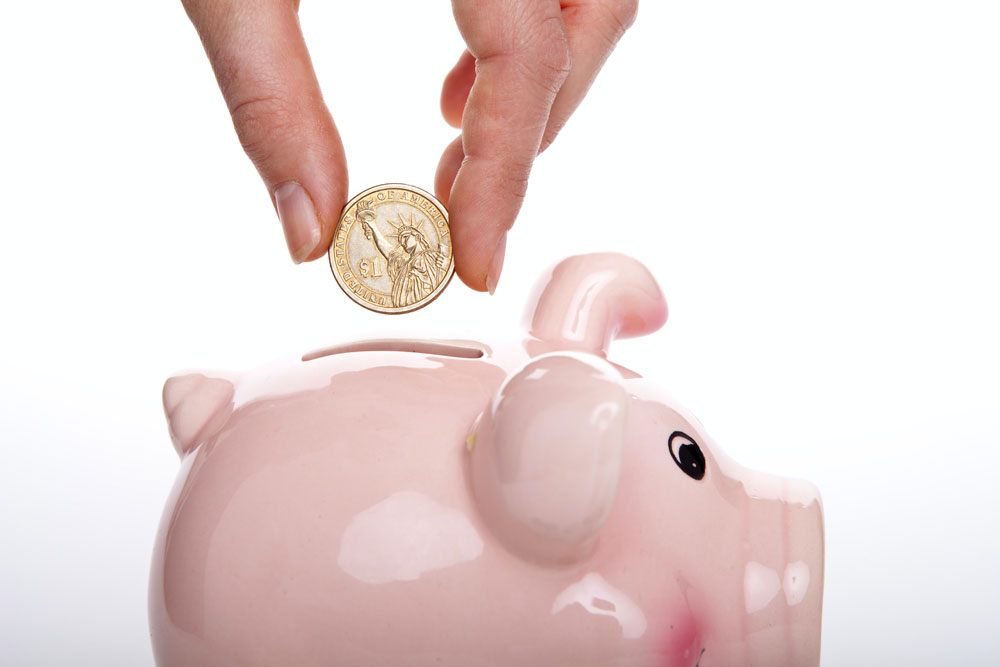 We reported over the weekend that the U.S. Small Business Administration's (SBA) Paycheck Protection Program (PPP) had run out of funds. The loan is designed to provide a direct incentive for small businesses to keep their workers on the payroll. The SBA will forgive the loans if all employees are kept on the payroll for eight weeks and at least 75% of the money is used for payroll, with the rest going to rent, mortgage interest, or utilities.
It's a good deal for bars and restaurants looking to get some cash to tide them over in addition to whatever revenue they're able to secure through delivery/takeout orders. Unfortunately, the $349 billion in available funds was gobbled up in a matter of days—even hours as some lenders are claiming. In fact, a senior Bank of America executive told NBC News that the bank received over 10,000 applications an hour on the first day the loan application was available.
In recent days, it's come to light that many of these loans did not go to independently owned establishments or what is traditionally thought of as a "small" business. The truth is large restaurant chains received significant portions—totaling in the tens of millions of dollars—from the PPP program.
How can this be when the SBA specifically defines and limits small business size by industry according to average annual receipts and number of employees?
It's all thanks to a requirement that allowed businesses with 500 employees or less per restaurant location to apply—a qualification that was specifically included to ensure that large chains and hoteliers were also eligible to apply.
As a result, larger chains like Ruth's Chris Steak House, Potbelly Sandwich Shop, Fiesta Restaurant Group, and Shake Shack revealed in recent days that they were able to secure funds. Shake Shack and Potbelly were able to each secure $10 million in funding. Fiesta Restaurant Group, which owns Pollo Tropical (140+ locations) and Taco Cabana (160+ locations), also secured a $10 million loan.
Businesses can apply for up to 250% of their monthly payroll, but the loans were capped at $10 million. Ruth's Chris Steak House was able to secure $20 million in funding, however, by applying through two subsidiaries.
Shake Shack recently announced it was giving back its loan in an open letter on LinkedIn from Chairman Danny Meyer and CEO Randy Garutti, which stated in part:
"Late last week, when it was announced that funding for the PPP had been exhausted, businesses across the country were understandably up in arms. If this act were written for small businesses, how is it possible that so many independent restaurants whose employees needed just as much help were unable to receive funding? We now know that the first phase of the PPP was underfunded, and many who need it most, haven't gotten any assistance.
Shake Shack was fortunate last Friday to be able to access the additional capital we needed to ensure our long term stability through an equity transaction in the public markets. We're thankful for that and we've decided to immediately return the entire $10 million PPP loan we received last week to the SBA so that those restaurants who need it most can get it now."
The letter also brought up the point that "few, if any restaurants in America employ more than 500 people per location."
This means that the PPP puts independently owned restaurants with, say, ten employees on the same playing field as large chains and publicly traded entities like Shake Shack, which said it employs about 46 people per location.
Jill James, owner of small business constituency Sif Industries, told the Los Angeles Times in a recently published article that she's spoken to bankers across the country who claim that they put the larger loans through first, effectively leaving small borrowers without much of a chance of securing funding.
As a result of this inequality, Politico reported that small businesses are suing Bank of America, JPMorgan Chase, U.S. Bank, and Wells Fargo over unfair lending practices. The small businesses allege the lenders showed favoritism to those seeking higher loan amounts under the PPP program.
The situation doesn't brighten for the hospitality industry when looked at from a broader industry-wide view, either. According to a "Paycheck Protection Program Report" from the SBA on loans approved through April 13th, only a little over 9% of PPP loans went to the restaurant industry—one of the hardest hit by COVID-19. A statistic provided by COVID Loan Tracker, a data aggregator created by a husband and wife entrepreneur duo, backs this up as they also estimate just over 9% has gone to restaurants.
Slightly more encouraging stats from the SBA report include that the average loan size is $239,152 and that only about 9% of PPP loans were over $5 million. In fact, 15% of PPP loans were under $150,000.
As of press time, Congress is working on injecting an additional $310 billion in funding into the PPP program.
With securing PPP funding becoming a long shot for many establishments, what can you do now?
Continue to check into state-based programs, where your restaurant or bar will face less competition than you do nationally.
Also check out our article on 8 things to do now, including working with your vendors and landlords.
If you're looking to beef up your delivery/takeout program, check out how to set up a service through delivery apps as well as our article on how to keep staff safe during delivery.
By Ashley Bray