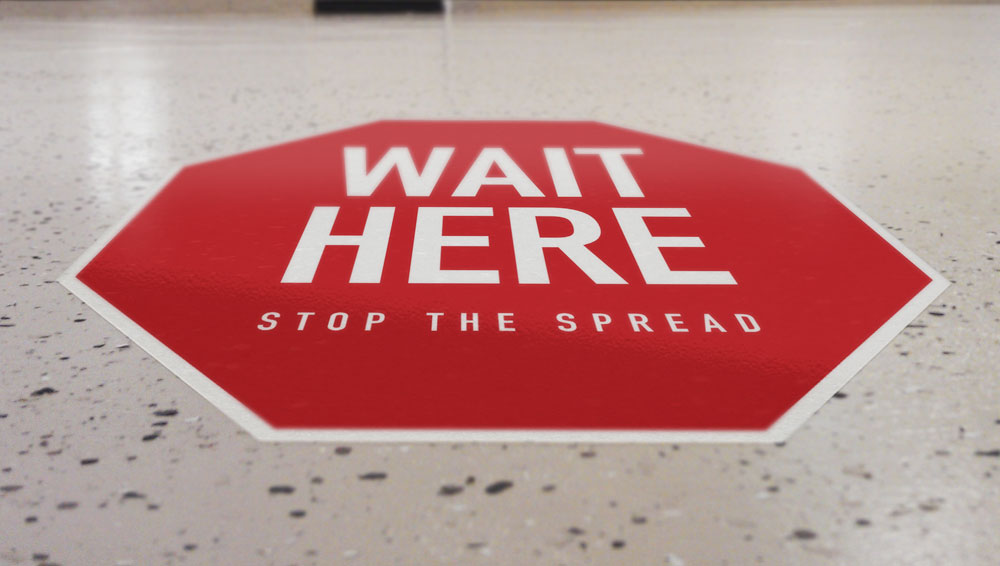 Wholesale trade printer SinaLite recently introduced two timely new products to help businesses flatten the curve of the COVID-19 outbreak: social distancing floor graphics, and health and hygiene decals.
Both these products come with pre-designed artwork to make the ordering process faster and easier.
Social Distancing Floor Graphics
Launched on April 8, SinaLite's new floor graphics feature five designs to choose from. Printed on vinyl stock with anti-slip properties, this item is safe and scratch-resistant. It can be applied to surfaces such as tiles, wood flooring, carpets, and more.
Quantities range from 5 to 50, at a low cost characteristic of SinaLite's wholesale pricing. More information is available here.
Health and Hygiene Decals
SinaLite has also introduced decals to promote healthy hygiene practices. Launched on April 9, these 4mil removable vinyl decals come in four sizes and feature 11 different designs to choose from. Designs include decals that promote hand washing, covering coughs, and avoiding handshakes.
These decals can be used on both indoor and outdoor surfaces, so businesses can display them wherever they are needed. This includes, but is not limited to, the following surfaces:
Washroom walls and mirrors
Kitchen and food-handling areas
Doors and windows
Equipment
Storage units
This product is offered in quantities of 10 to 500. More information is available here.
Both products take only 2-4 business days to produce, and can be blind shipped either to the reseller's address or directly to the reseller's client.