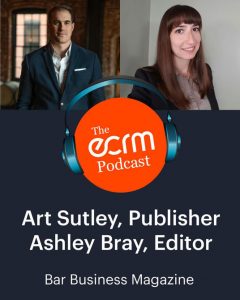 Bar Business Magazine had the opportunity to chat with ECRM's Joseph Tarnowski about what a post COVID-19 world will look like for bars and restaurants.

In the podcast, we discuss how getting back to business for bars and restaurants after COVID-19 may be particularly challenging with potential social distancing requirements and consumers who will remain cautious about being near others. Listen in to learn how owners and operators of these establishments can best prepare for this new normal.
Whether you're a retailer, supplier, owner/operator or service provider, ECRM drives efficiency and effectiveness for your business. Through an innovative digital platform and face-to-face interaction, ECRM brings planning, knowledge, guidance and networking together, unlike anyone in the industry. We're in the discovery business, helping bring innovative products and services to the world.