As the world rebounds from COVID-19, we are seeing people coming out of a year-long hibernation. A severe case of cabin fever has people itching to rock out at concerts, organize family gatherings, and hang out at their favorite local watering hole. While integrating back into these social situations, it's good to know where the adult craft beverage trends are heading in a post-COVID world.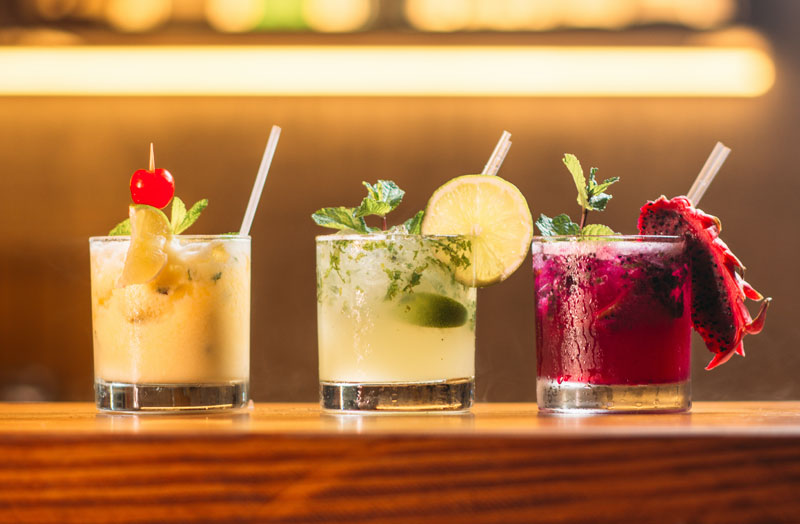 Prediction #1: Craft Spirits and Craft Beers Will Have a Breakout Year
As the younger generations come of age and develop their taste for adult beverages, we're seeing them get more experimental in what they are drinking. Baby boomers were a generation that placed a negative association on drinking alcohol, with the founding of several alcohol programs in the early '80s.
Millennials are generally agnostic when it comes to their tastes. They tend to gravitate toward craft beers, craft spirits, and different wines, having less loyalty to a specific type of adult beverage. Baby boomers are more traditional and tend to stick with what they know, what they like, and what they've always had. They are more loyal to specific types of adult beverages and brands. Over time, however, many baby boomers are transitioning to bourbon and whiskey.
On the business side, the popularity of craft spirits and craft beers is excellent for the smaller players in the adult beverage industry. Smaller breweries and manufacturers are getting more opportunities than in decades past and can gain positive traction.
Prediction #2: Wine Is on the Rise
Wine is on the rise and coming back in a big way. Because of the popularity of craft beers and spirits, wine is working to "get its groove back" and regain its market share. According to a recent report, changing tastes and other varietals in the wine market are trending and fueling the increased demand. Wine is primarily a social drink, and the wine industry is courting millennials to gain back popularity with new eye-catching labels.
Direct-to-consumer and omnichannel commerce is helping the market by making it far more accessible and easier for customers to get the alcohol they want. These distribution options allow companies to be everywhere the customer is, from brick-and-mortar establishments to mobile, online marketplaces that deliver alcohol directly to your door.
Prediction #3: ABV Stays the Same While Volume Goes Down
In 1991, 60 Minutes ran a story called the "French Paradox," detailing how the French can eat butter, pâté, and other high-fat foods and not suffer from heart disease. The story concluded that drinking a glass or two of red wine every day helps flush fatty deposits out of the body. Wine consumption soared in America and stayed popular for the next 30 years.
Now that the baby boomers who drove the wine industry are older, they're finding that drinking red wine can instigate acid reflux. People over 50 are finding ways to enjoy the positives of drinking while curbing these negatives.
One trick is to pick drinks where the ABV (Alcohol by Volume) stays the same, but the volume of liquid goes down. For example, instead of having four glasses of wine over the course of an evening, now they might have one cocktail, two glasses of wine, and two drams of whiskey or scotch. It's the same ABV, but the volume of liquid (and the possibility of heartburn) is less.
By Quinton Jay, managing director and founder of Bacchus Consulting Group. Concurrently, Quinton is the Proprietor of Bacchus Wine Shop (BWS), a full-service retail merchant of fine wines and craft beers located in Millbrae, CA. Prior to BCG and BWS, Quinton was Managing Director of Bacchus Capital Management, a niche private equity firm that specialized in wine industry investments. Quinton's winery management experience include: General Manager at Artesa Winery, Business Manager at Etude Wines and General Manager at Bonny Doon Vineyards. Prior to the wine industry, Quinton previously worked at The Coca-Cola Company and Bank of America. He holds an M.B.A. from J.L. Kellogg School of Management at Northwestern University and B.S. degree in finance from California State University Long Beach.