Somnium, producer of world class wines from Napa Valley, is pleased to announce the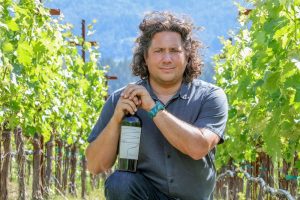 appointment of Julien Fayard as head winemaker.
Fayard began his winemaking career at the family's winery in Provence. From there Fayard moved to Bordeaux where he worked at Lafite Rothschild and Smith Haut Laffite prior to relocating to Napa Valley in 2006. In Napa, Fayard served as Philippe Melka's director of winemaking, before releasing his own wines and becoming one of the region's most respected winemakers.
While Somnium has swiftly gained notoriety for its intense, full-bodied Cabernet and Rosé, Fayard plans to elevate the wines even further. "I am looking to give even more texture and depth to the wines, to bring the French part in, with a little more elegance and finesse," Fayard said, "I look forward to creating a new expression of the wine."
Impressed by Fayard's own range of wines, Somnium proprietor, Danica Patrick, brought on the winemaker in 2020 to diversify the breadth and accessibility of the portfolio. "Julien displayed great ability for being very versatile with the wines he was making. With his winemaking style and expertise behind the brand, it feels like we are stepping into a new phase as we diversify beyond our estate wines." Patrick said, "I am excited about this next chapter for Somnium."
Fayard's first bottlings under the label will be the inaugural 2018 Barrel-Aged Sauvignon Blanc and 2018 Red Blend, which will release later this year. In the coming months Fayard will join Patrick during an episode of her popular podcast, Pretty Intense, to discuss wine, food, and the evolution of Somnium.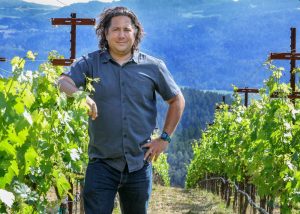 For Patrick, Somnium, has always been about quality and purity in the wine and moments that go beyond the bottle. "Wine is the facilitator to having an experience. It's about being present, sharing, going deep with people, and having great conversations. Our wines will always be rooted in this mindset," Patrick said.
Photos: Will Bucquoy