Harpoon Brewery, maker of fan-favorite Rec. League, is adding to its League Family with the launch of its first non-alcoholic hazy IPA: Open League. Brewed with juicy tropical hops and recreation-minded ingredients, Open League is a light and refreshing beverage at only 35 calories and less than 0.5% ABV per serving.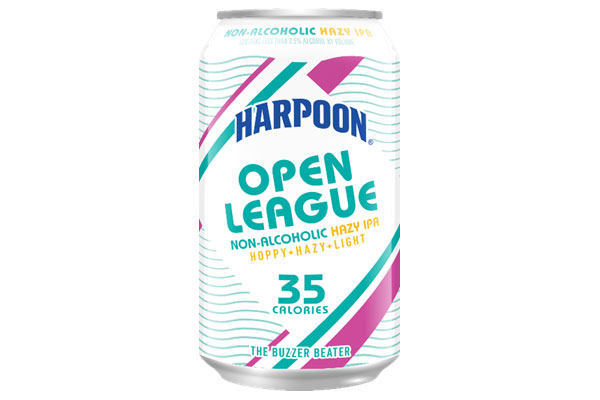 Made for those who want to beat the buzz while still enjoying the taste of a refreshing, hop-forward beer, Harpoon's newest year-round offering is brewed with some of the same better-for-you ingredients as Rec. League, like toasted buckwheat, chia seeds, and sea salt for electrolytes. Whether finishing up a summer hike or just wanting to enjoy a night out without the morning-after hangover, Open League is a light yet flavorful beer open for everyone* to indulge in – and fans can still reach for a can of its 4% ABV counterpart, Rec. League, for those moments that call for a little celebration with traditional beer.
To celebrate the launch of Open League, Harpoon is inviting fans to join them for a free fitness event hosted by Eliza Shirazi of Kick It by Eliza. Kick It With Eliza @ Harpoon will take place at the brewery on Sunday, August 28th at 10AM, offerings folks a morning of Kickboxing, Boxing, Rhythmic Components, and a Meditative Cool Down. All levels are welcome to participate and no purchase is required.** Participants are invited to Outdoors @ Harpoon following the event to refresh with a glass of Open League and a pretzel.
Open League will be available in markets where Harpoon is sold beginning this month.