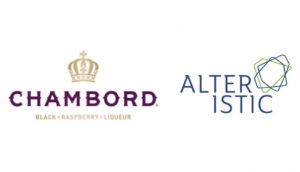 Chambord Black Raspberry Liqueur is proud to announce its partnership with Alteristic, a national organization of social accelerators dedicated to reducing power-based personal violence, to provide a series of Bystander Intervention Training workshops for the bartending community. Chambord will host the first training session with 100 of the country's top bartenders at Camp Runamok in Kentucky on Tuesday, August 7.
"There is a national discussion on the role alcohol can play in incidences of sexual assault and harassment and Chambord wants to take a stand to pioneer change within the industry," says Chambord Brand Manager Emma Gardner. "We are partnering with Alteristic because their revolutionary approach is designed around cultural change that reinforces standards where violence is not tolerated, and everyone is expected to do their part to keep each other safe."
Through Bystander Intervention Training workshops, communities are better equipped to respond when a potential act of violence is present. Alteristic's evidence-based strategy is proven to significantly decrease not only acts of sexual violence, but also other forms of interpersonal violence and victimization. Chambord's role is to facilitate and fund a series of training workshops tailored to the bartending community across the U.S. The sessions will provide these critical stakeholders in the beverage industry the tools they need to make bars a safer and more enjoyable environment – for their patrons and themselves.