The recipe is simple, yet inspiring — premium white rum infused with the rich flavor of in-house toasted flaked coconut, cane sugar, and natural sea salt. Together, they form a must-drink summer spirit: Hard Truth Toasted Coconut Rum.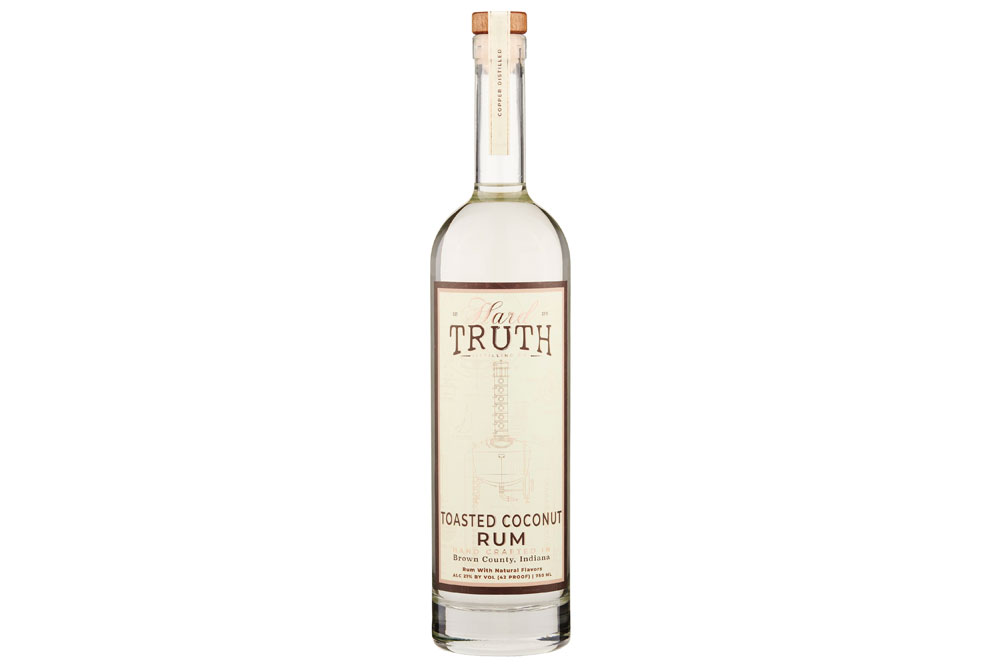 It might be distilled in Brown County, Indiana, but its soul is squarely rooted in the tropics.
"My Indiana roots run deep, but the siren song of sunshine and salt air has been calling me for years," said Hard Truth co-founder Ed Ryan. "And this rum takes me there."
Hard Truth distills the base rum at a lower proof to maintain rich, deep notes of molasses on the palate. Once infused with the coconut and sugar, the original aroma featuring sweet cream and almond notes evolves, with salted caramel and hints of toasted coconut rising to the fore.
Hard Truth Toasted Coconut Rum offers a rich mouthfeel while treating the palate to buttercream and caramel with notes of toasted coconut. In 2021, it scored a 94 on BestTastingSpirits.com, earning a Double Gold Medal.
In just two short years, its popularity has expanded to more than 20 markets while experiencing triple-digit sales growth.
Hard Truth Toasted Coconut Rum is easy to drink on its own, perfect over crushed ice with a squeeze of lime, or used as a base for a refreshing tropics-inspired cocktail. Click https://hardtruthdistilling.com/coconut-lime-shake-up/ for the new Hard Truth Lime Shake-up, and other delicious cocktails.
Hard Truth Toasted Coconut Rum is bottled at 42 proof with a 21% ABV. This premium rum spirit is available in 750 mL bottles with a suggested retail price of $24.99 (prices can vary by market).