Seagram's, distillers of quality and tradition since 1857, announce two new flavor additions to its Vodka portfolio, proudly made in the USA since 2005: Seagram's Strawberry Lemonade Vodka and Seagram's Mango Pineapple Vodka.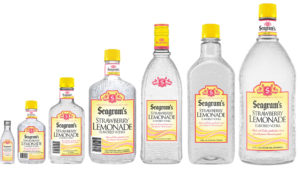 Seagram's Strawberry Lemonade Vodka offers a thirst-quenching, sweet strawberry flavor balanced with refreshing lemonade. Mix it with sparkling water, lemonade and a strawberry garnish for an easy cocktail.
Seagram's Mango Pineapple Vodka is a vibrant mix of tropical flavors. The succulent pineapple perfectly complements the lively sweetness of mango, making a fantastic combination. Best served blended with fruit juice for a refreshing cocktail or simply on the rocks.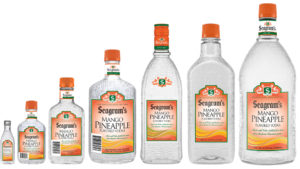 "Vodka is the largest value spirits category and the #2 spirits category overall – and we are proud to say that Seagram's Vodka checks both of those boxes," said Marcel Durand, Vice President of Marketing, Infinium Spirits. "Our goal with these new flavor launches is to introduce more consumers to our quality, mixable product at an affordable price, especially ahead of the warmer weather."
For over 150 years, the Seagram's name has embodied integrity, craftsmanship and tradition in distilled spirits, and Seagram's Vodka carries that legacy forward. Made with high-quality American grain, Seagram's Vodka is distilled five times for a clean and extra smooth taste. High-quality at a reliable price, Seagram's Vodka is perfect for mixed drinks.
Seagram's Strawberry Lemonade Vodka and Mango Pineapple Vodka are available at retailers nationwide at 35% ABV and a suggested retail price of $12.99.