Ole Smoky Distillery, one of the nation's fastest growing spirits companies and the most visited distillery in the world, announced it sold more than 1 million 9L cases for the first time in the company's history. The landmark was reached thanks to a 48% increase in the company's moonshine and whiskey sales volumes in 2021 versus the previous year.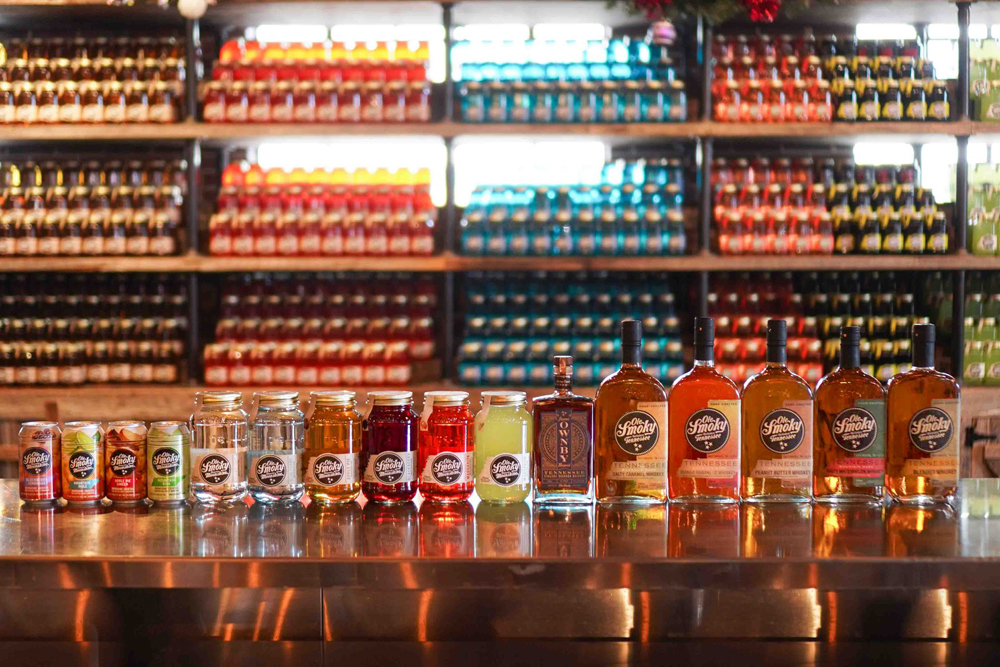 "Hitting the 1 million case mark for our fine beverages is an historic milestone for Ole Smoky Distillery as we continue the brand's extraordinary achievements that reinforce our position as the leading distiller of premium moonshine in the world and the leading craft distiller in the United States," said Robert Hall, CEO, Ole Smoky Distillery. "We also welcomed an additional 1.2 million visitors in 2021 at our four distilleries in Tennessee. We are proud that each year more and more people visit our distilleries to try our growing variety of quality moonshine and whiskey products."
Ole Smoky Distilleries were the most visited distilleries in the world in 2021, welcoming more than 5.7 million visitors, up from the distilleries' previous record of 4.5 million visitors in 2019.
By comparison, Ole Smoky entertains more than twice as many guests as all of Scotland's distilleries combined. According to the Scotch Whisky Association (SWA), Scotland's 134 whiskey distilleries saw 2.2 million visitors in 2021. Ole Smoky's 5.7 million visitors is more than triple the 1.7 million people who visit all of the distilleries combined on the Kentucky Bourbon Trail each year.
Each Ole Smoky distillery location includes working stills and fermentation tanks and an expansive visitor experience, including self-guided tours, moonshine and whiskey tastings, live music, and large retail shops featuring Ole Smoky moonshine, whiskey, apparel, accessories, and food.
As the largest craft distiller in the U.S., Ole Smoky Moonshine is also the No. 1 selling moonshine brand in the world and Nielsen indicates that Ole Smoky's market share is over four times that of its nearest competitor. In 2021, Ole Smoky Distillery introduced its small-batch premium whiskey brand with their first expression honoring family ties, James Ownby Reserve Tennessee Straight Bourbon Whiskey.