CÎROC, together with Sean "Diddy" Combs, are bringing an early taste of summer with the arrival of their newest seasonal flavor CÎROC Summer Citrus. With warmer weather, longer days and the yearning to celebrate with friends and family, this limited time offering comes just in time for people to raise a glass to the season with delicious golden hour cocktails.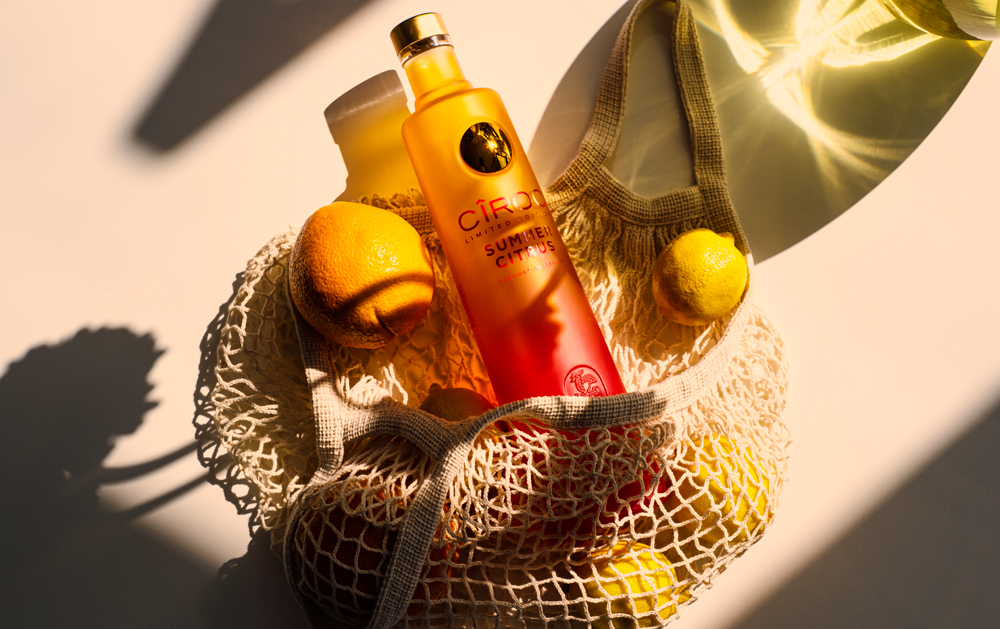 CÎROC Summer Citrus is a full-bodied, gluten-free spirit made with vodka distilled from fine French grapes and infused with a blend of natural orange and citrus flavors. CÎROC Summer Citrus opens with a sun-kissed nose of juicy blood orange and tangy fresh-squeezed citrus with hints of lime zest, culminating in a velvety-smooth finish. The bottle is a stunning resemblance of the season's bright, vibrant colors and is the perfect drink to welcome sunnier days.
"Start your summer celebrations early with our new limited time offering, CÎROC Summer Citrus. The perfect complement to your summer celebrations with friends and family. Welcome to the Summer of Love," said Sean "Diddy" Combs.
CÎROC Summer Citrus will be making a splash all summer long! As a brand rooted in inspiring celebrations within the community and culture, this is just the beginning of what's to come this summer. Be sure to follow @CIROC and @Diddy to keep an eye out on how to keep the summer vibes going and celebrate the spirit of summer.
Try the rich, juicy citrus flavors of CÎROC Summer Citrus in an easy-to-make cocktail such as Citrus Sunrise or Summer Friday. It's bursting with vibrant flavor that can be enjoyed throughout the summer.
Just like other seasonal offerings, CÎROC Summer Citrus is only available for a limited time, while supplies last. Fans of CÎROC (21 and over) can find the new flavor nationwide (wherever spirits-based beverages are sold) with a suggested retail price of $33.99. Order your bottle today at Drizly before it's gone!
CÎROC encourages people of legal drinking age to celebrate responsibly!
CÎROC CITRUS SUNRISE

An elegant, summery cocktail with flavors of citrus and a tart finish.
1.5 oz CÎROC Summer Citrus
3 oz Orange juice
1 oz Cranberry juice or Pomegranate juice
Glass: Highball or Rocks
Garnish: Orange Wedge
Instructions: Add the CÎROC Summer Citrus and orange juice into a highball or rocks glass filled with ice. Top off with Cranberry juice or Pomegranate juice and garnish.