Over the past decade, tequila has shifted from the traditional frozen margarita to luxury tequila offerings served in artisan cocktails, neat or on the rocks, according to the Distilled Spirits Council.
The Council reports that the tequila category has seen substantial growth, particularly in its high-end offerings. While tequila volumes in the U.S. have grown an average rate of 5.8 percent per year, much of the growth is powered by the rise of high-end and super premium tequila. Super and high-end premium saw an increase of 706 percent and 292 percent, respectively, since 2002.
"A common trend we're seeing across the entire spirits sector is strong interest in super premium products," said Distilled Spirits Council Director of Public Relations Kelley McDonough.
"Tequila fits nicely in this consumer trend with the many sophisticated sipping tequilas in the marketplace today. Tequila is no longer only associated with celebrations such as Cinco de Mayo or enjoyed in pre-batched frozen margaritas at a beach bar," McDonough added.
In addition to the introduction of luxury tequilas, cocktail culture also has played an important role in elevating the category.
Nick Bennett, head bartender at Porchlight, the first stand-alone cocktail bar by Danny Meyer's Union Square Hospitality Group (USHG), explained, "One of the main reasons we are in this golden era of cocktails is because there was a desire to move away from the sugary, syrupy drinks."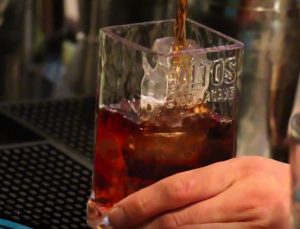 Bennett continued, "That is no longer the case now that there are luxury tequilas with 100 percent agave helping to focus our energies into natural flavors and cleaner spirits, which shine in a simple cocktail."