Bartesian is expanding and forging new partnerships to serve the high demand for premium cocktails at commercial venues. The top rated intelligent cocktail maker will now pour lounge-quality drinks at the push of a button in sports stadiums, restaurants, hotels, bars and other venues.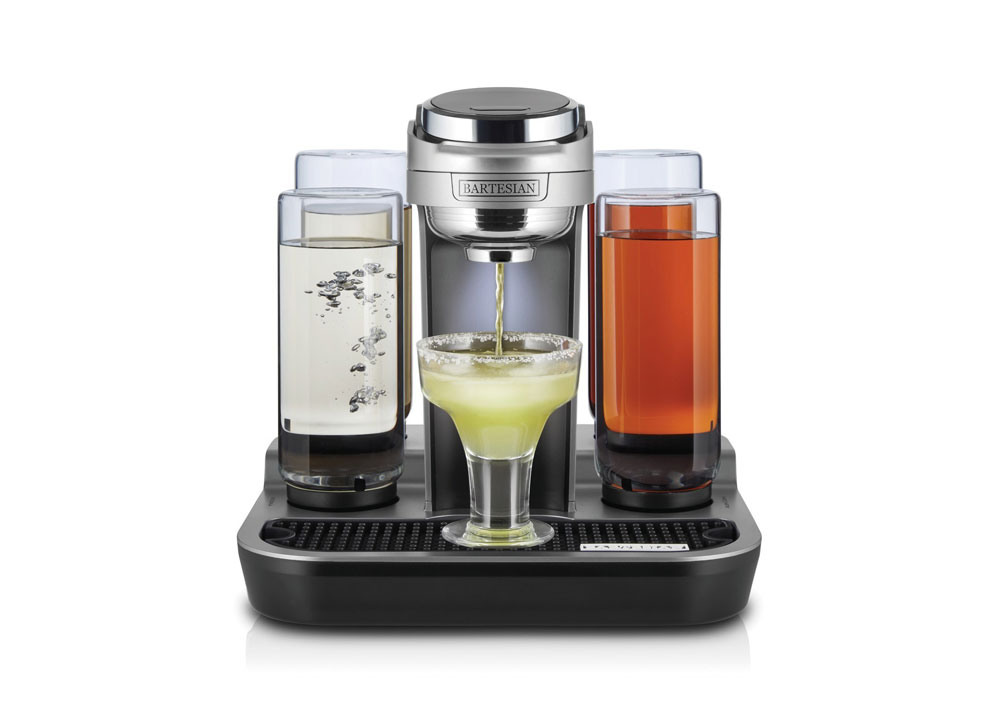 "We're thrilled to bring the Bartesian cocktail experience to top venues across the country," said Bartesian Founder & CEO Ryan Close. "Consumer demand for cocktails is at an all time high, yet venues have been challenged by the labor, ingredients and the time required to deliver consistent, premium cocktails. With our commercial unit, we're able to offer the hospitality and entertainment industry a solution that exceeds their high standards. This expansion into professional settings is an exciting new stage in our company's growth, and we look forward to continuing to build upon our existing partnerships."
The Bartesian Professional offers lounge-quality drinks and all the benefits of a fully-stocked bar in one sleek and compact machine. Thoughtfully designed for a commercial setting, the new machine is equipped to make consistent, delicious cocktails for large groups without the wait or need for numerous ingredients and extensive clean-up. The unit features a tamper proof locking system and commercial certifications.
The Bartesian Professional tested successfully in pilot programs at multiple stadiums across different sports leagues leading to a strong and growing partnership with Aramark and Delaware North.
"During the 2021 NFL season, Bartesian offered a unique cocktail program at Paul Brown Stadium (home of the Cincinnati Bengals), elevating the fan experience by providing bar-quality cocktails at the push of a button and helping to drive increased revenue at the venue," said Alison Birdwell, President and CEO of Aramark Sports and Entertainment. "Because of the program's success, we're excited to expand the partnership and bring the premium service to five of Aramark's MLB accounts this coming season."
Delaware North tested Bartesian Professional in suites during the 2019 MLB season and has steadily grown the partnership, rolling out programs across all of Delaware North's MLB, NFL & NBA venues in 2022.
"The new 'Bartesian Professional' changes the game for venues," said Rico Ferranti, Corporate Beverage Director for Delaware North Sportservice. "This partnership allows our guests to have an elevated cocktail experience while also increasing revenue and streamlining operations in our venues."
Participating stadiums include Fenway Park, Wrigley Field, Minute Maid Park, RingCentral Coliseum, Citizens Bank Park, Kauffman Stadium, Truist Park, Great American Ball Park, Progressive Field, American Family Field, Oriole Park at Camden Yards, Target Field, Comerica Park, Angel Stadium and Globe Life Field. The Bartesian Professional will be available in suites, clubs and concessions.