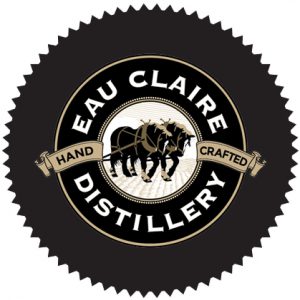 Alberta's first craft distillery, Eau Claire, is proud to announce its first, limited edition release of Single Malt Whisky. A farm to glass whisky that encapsulates the best of Alberta – blue skies, mountain fresh water, malted barley and entrepreneurial spirit.
On the heels of Eau Claire's international recognition for premium spirits, Eau Claire's Single Malt Whisky has been highly anticipated. The first release of 1,000 bottles are sold out – testament to Albertan's pride and excitement for a quality craft whisky they can call their own.
On December 8th, 2017 at 11:00 am Eau Claire Single Malt will be formally released in a ceremony at the Eau Claire Distillery tasting room in Turner Valley, led by a parade of Pipers and iconic Eau Claire Draft Horses from its farm stable near Turner Valley.  Pulling a carriage laden with beautifully bottled whisky – the first single malt whisky produced in Alberta in modern times, will be introduced in a farm to glass display of pomp and ceremony, culminating in a traditional toast to the Piper and the Distillers.
"This limited release is a Christmas present to all of our incredible supporters who have joined us in the journey to produce a truly, Alberta-made premium, single malt whisky. We have taken no shortcuts in this process and are confident that this first, limited edition whisky will make Albertans proud." said Eau Claire Distillery President and Founder, David Farran.
Eau Claire Distillery expects to do annual whisky releases of both Single Malt and Rye Whiskies. Eau Claire anticipates the release of their Rye Whisky in mid-2018.
"We are thrilled with the quality and taste of our first release. It has the complexity, flavour notes and finish of a whisky far more senior than its years. It has fruity notes, spice and a subtle influence of sherry casks in a smooth, approachable character," described Eau Claire Distillery's Master Distiller, Larry Kerwin.
Eau Claire Distillery products have received awards from around the globe and are recognized as best-in class for quality and taste. The same dedication to quality has gone into its whisky program, making Eau Claire Distillery the first Single Malt Whisky distillery in Alberta. Eau Claire Spirits are sold in Alberta, Saskatchewan, Ontario, New York, Florida and Illinois.