Castle & Key Distillery is excited to announce the third spring release to emerge from the distillery since being restored from its ruins in 2014 – Rise 2022 Seasonal Gin (51.5% ABV; $36 SRP). The botanical-forward spirit, which cold-steeps rose petals in the base spirit before distilling, will be available at Castle & Key Distillery on Thursday, March 3, and then will be available in Arizona, Colorado, Connecticut, Georgia, Illinois, Kentucky, New Jersey, Indiana, New York, South Carolina, Tennessee, Texas, Washington, and Wisconsin on Monday, March 7.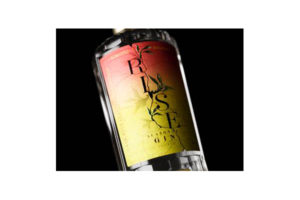 "This year's seasonal gin provides a refreshing blend of herbal, fruity, and sweet tones to support the start of the spring season," says Castle & Key's Quality Manager, Jon Brown. "The spirit differentiates itself from last year's release as the team macerated the rose petals in the base spirit for 72 or more hours before distilling it with the remaining seven botanicals."
PRODUCTION:
Castle & Key's Rise 2022 Seasonal Spring Gin is distilled from the Castle & Key Rye Whiskey mashbill of 63% Rye, 20% Malted Barley, and 17% Yellow Corn. The liquid is infused with vapor combined with foundational flavor and aroma botanicals while sharing the same flavor components to create a base of citrus, nutty, floral, and herbal notes.
RISE 2022 SEASONAL SPRING GIN TASTING NOTES:
(51.5% ABV; $36.00 SRP)
● Botanicals: Juniper, Tarragon, Lemon Peel, Rose Petal, Green Peppercorn, Almond, Green Cardamon, and Licorice
● Aroma: Candied lemon peel, almond cookie, peppercorn, resinous, sweet rose, fresh alfalfa, vanilla, creamy, and a touch of mint
● Taste: Floral, peppery, pine, sweet licorice, marzipan, savory herbal, wintergreen, and graham cracker
● Finish: Short finish bringing herbal and peppery spice and punchy alcohol
● Mashbill: 63% Rye, 20% Malted Barley, 17% Yellow Corn
● Proof: 103 –(51.5% ABV)