Barr Hill, the #1 best-selling American super-premium gin in the U.S. made with local, wild honey in Vermont, is bringing back its nationwide charitable initiative, Bee's Knees Week, taking place from September 23rd to October 2nd.
Each year, individuals are invited to order a Bee's Knees Cocktail, snap a photo and use the hashtag #beeskneesweek. For every photo, Barr Hill partners with a non-profit organization to plant 10 square feet of pollinator habitat in order to save the endangered bees and pollinators.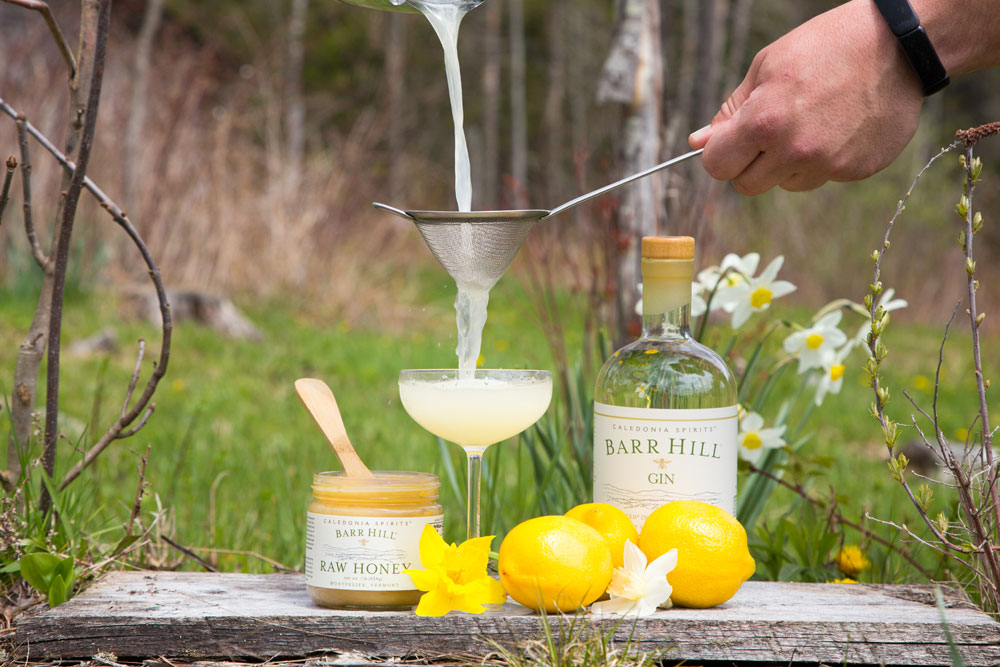 This initiative is especially important in an era where honeybees face colony collapse disorder (CCD) and other threats – Barr Hill wants to keep them buzzing not only for their own spirits, but for the 90 different food crops and 90% of flowering plants that these bees pollinate annually. Last year generated world-wide participation and Barr Hill planted
200,000 square feet of pollinator habitat which was an increase of 2.5 times the previous year's impact.
Some interesting facts about Bee's Knees Week and the bees include:
Pollinators are responsible for one in every three bites of food individuals take
Bees annually pollinate 90 different food crops and 90% of flowering plants
Since 2017, Bee's Knees Week has grown into the largest sustainability initiative in the spirits industry
Last year, Barr Hill planted over 200,000 square feet of pollinator habitats and almost 2,000 bars and restaurants nationwide participated in the initiative
In 2016, Barr Hill started their annual Bee's Knees Week initiative, which takes place every September. The 10-day celebration honors the Bee's Knees Cocktail, shines a light on the importance of pollinators and creates a community of cocktail lovers working together to save the bees.
Barr Hill is an award-winning, super-premium spirits brand made by the Montpelier, Vermont-based distillery, Caledonia Spirits. Barr Hill started in 2011 when Ryan Christiansen—now head distiller of Barr Hill—met beekeeper Todd Hardie who was using raw honey in his small production winery. A decade later and the duo's evolved the winery to a bar and distillery spread across five acres, now producing America's most awarded gin—all centered around honey. Barr Hill currently produces three spirits – Barr Hill Gin, Barr Hill Reserve Tom Cat Gin, and Barr Hill Vodka.
Try the Bee's Knees cocktail below:
The Bee's Knees
The phrase "bee's knees" was prohibition-era slang for "the best." This classic cocktail born from the prohibition era combines gin, lemon, and honey. The Bee's Knees cocktail is especially important to the Barr Hill family. Each year we celebrate Bee's Knees Week, a spotlight on the importance of bees in our food and drink system, and a community of bartenders working together to save the bees.
Ingredients:
2 oz Barr Hill Gin
.75 oz Fresh Lemon Juice
.75 oz Raw Honey Syrup (2 parts honey to 1 part hot water. Let cool.)
Lemon Twist Garnish
Directions:
Combine ingredients in a mixing tin, add ice, shake, then double strain into a chilled cocktail glass. Add garnish.