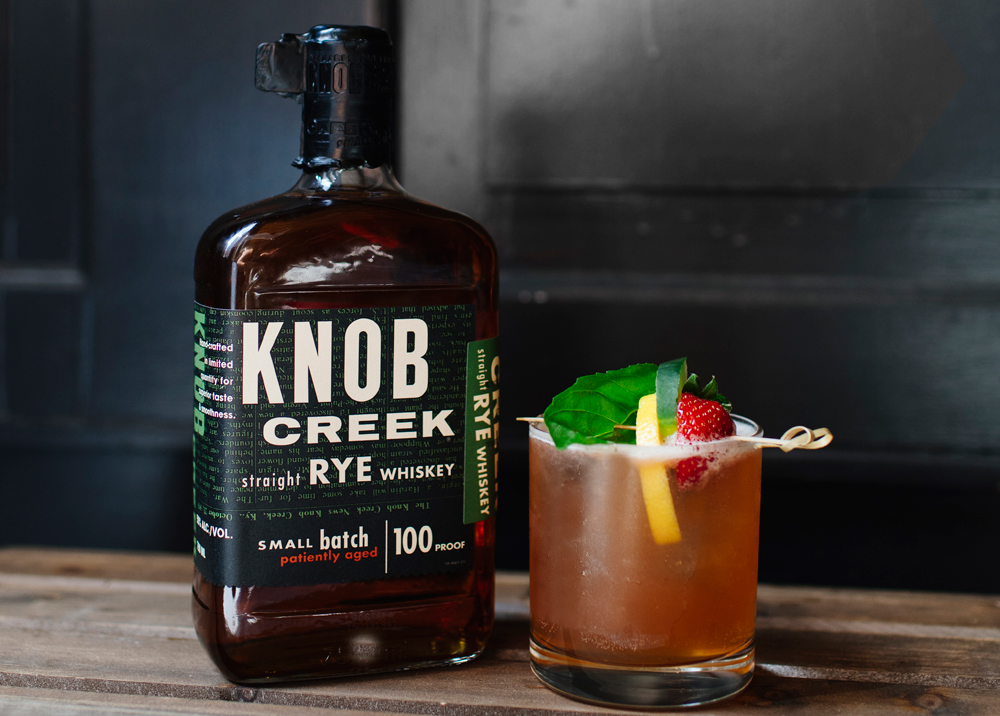 Ingredients:
2 parts Knob Creek Rye Whiskey
1/2 parts freshly squeezed lemon juice
1/2 parts simple syrup (equal parts white sugar and water)
1 cucumber slice cut in half
2 strawberries
2 basil leaves
2 ounces of ginger ale
1 lemon wheel (for garnish)
Directions:
In a cocktail shaker, muddle a half cucumber slice, one strawberry, and a basil leaf. Add the Knob Creek® Rye Whiskey, lemon juice, and simple syrup to the cocktail shaker, fill with ice and shake vigorously. Double­-strain using a fine mesh strainer into a Collins glass over fresh ice. Top with ginger ale and lightly stir. Garnish with remaining half cucumber slice.
Created by John McCarthy (New York, NY)