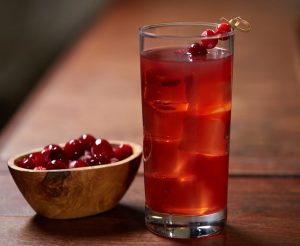 Ingredients:
1 ½ parts Hornitos® Black Barrel® Tequila
1 ½ parts fresh cranberry juice
¾  fresh lime juice
½ part simple syrup
2 dashes Angostura® bitters
Cranberries
Directions:
Combine ingredients in a shaker with ice and shake vigorously. Strain into a highball glass over fresh ice. Garnish with a cranberry skewer.
Courtesy of Hornitos.