With temperatures dropping and snowstorms in the forecast, your bar guests will be looking for a cocktail to warm them up. Try one of the winter cocktail recipes we've collected below.
Brown Butter Rum Old Fashioned
Ingredients: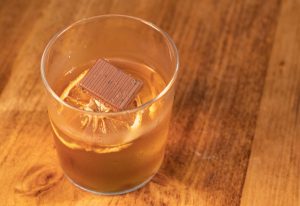 2 oz Brown Butter Washed Brugal 1888
1/4 oz Demerara syrup
4 dashes Angostura bitters
2 dashes house orange bitters
Directions:
Combine all ingredients in a glass, shake and serve. Garnish with dark chocolate.
Tanteo Chipotle Irish Coffee
Ingredients: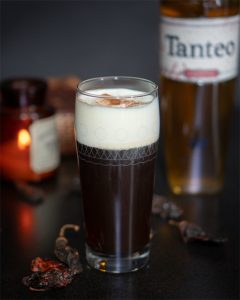 2 oz. Tanteo Chipotle Tequila
5 oz. Freshly Brewed Coffee
1/2 teaspoon Granulated White Sugar
1 Teaspoon Brown Sugar
Whipped cream for topping
Directions:
Add fresh coffee to glass, stir in white and brown sugar until dissolved. Add Tanteo Chipotle Tequila and stir. Top with whipped cream.
Sweater Weather
Ingredients: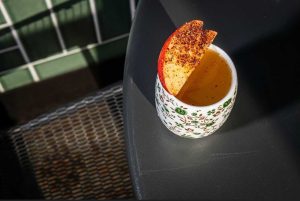 2 oz Starward Two-Fold Australian Whisky
0.5 oz. Fresh Lemon Juice
0.5 oz. Secret Spice syrup*
1.5 oz. Apple Cider
2 dashes Angostura Bitters
2 dashes. Pink Salt Saline Syrup**
Apple slices dipped in grated nutmeg
Directions:
Combine all ingredients except Starward and garnish in a saucepan. Heat on very low until simmering. Remove from heat, add Starward and stir to combine. Pour into a heatproof mug, garnish and serve.
Recipe by Judy Elahi, Corporate Bar Director, 101 Hospitality, Micheles, Baker's Daughter, & Gravitas, Washington, DC.
Chocolate Wonderland
Ingredients: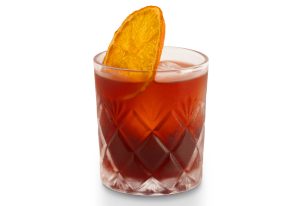 350 ml Don Papa Rum
350 ml Shiraz
150 ml Cognac
50 g Dried apricots
10 g Cacao nibs
1 g Star anise
1 g Salt
1 g Black peppercorns
Garnish: Large rock + dehydrated orange
Directions:
Combine all ingredients in a large pot and cover, allow to infuse overnight. Strain off spices, apricots, and cacao nibs. Coffee filter, and bottle. Keep in a chilled refrigerator.
Mulled Harvest Cider
Ingredients: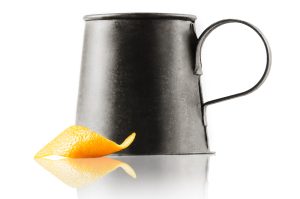 1 ½ parts Hendrick's Gin
¼ part Honey
2 parts Apple Cider
2 parts Spicy Ginger Tea
Orange Twist and Cinnamon Stick to Garnish
Directions:
Gently heat the first three ingredients in a saucepan then add spicy ginger tea. Serve warm in a tankard or teacup and garnish with an orange twist and cinnamon stick.
Like Sunday Morning
Ingredients: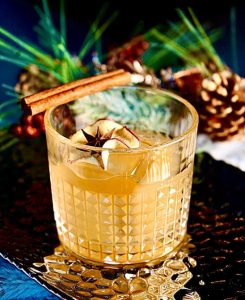 1.5 oz El Bandido Yankee Reposado Tequila
1/2 oz Lairds Applejack
3/4 oz Maple Cinnamon Syrup (Root 23)
3/4 oz Fresh Lemon Juice
2 dashes of Ginger Bitters (King Floyd's)
Directions:
Combine all except bitters in shaker. Strain into a rocks glass. Add bitters.
Jack Frost Colada
Ingredients: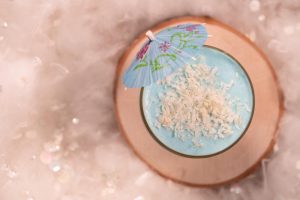 1 oz. Northside Rum
1 oz. Blue Curaçao
2 oz. pineapple juice
1 oz. cream of coconut
Shredded coconut
Directions:
In a blender, add the Northside Rum, Blue Curaçao, pineapple juice, cream of coconut, and two cups of crushed ice. Blend until smooth. Pour the mixture into a hurricane glass and garnish with shredded coconut on top.
Japanese Hot Toddy
Ingredients: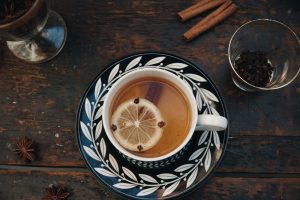 1 ½ oz Nikka Coffey Grain Whisky
⅓ oz Kuromitsu (Japanese Black Sugar)
½ oz Yuzu
Hot Water
Directions:
Stir all ingredients together. Garnish with cinnamon, clove, yuzu peel, and lemon.
Recipe by NR in New York City.
Melbourne Apple Sour
Ingredients: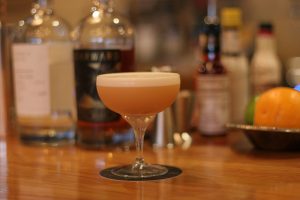 2 oz Starward Two-Fold Whisky
3/4 oz Fresh Lemon Juice
1/4 oz Simple Syrup
1/2 oz Egg White
Apple Cider, to top
Directions:
Combine ingredients except for the apple cider in a shaker without ice. Shake vigorously to whip up the egg whites. Then add ice and shake again until very cold. Double strain into a coupe glass and float apple cider on top.