Spring officially arrived yesterday , and your bar guests will be looking for refreshing, floral, and light cocktails that evoke the warmer weather and are perfect to sip outdoors. We've rounded up some spring cocktail recipes for you to add to your bar's menu!
Community Garden
Ingredients: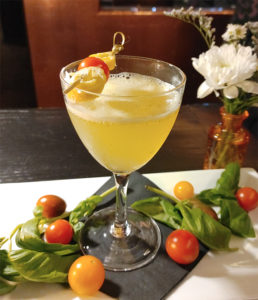 2 muddled heirloom tomatoes
2 oz Our/New York Basil-Infused Vodka
Pinch of Black Pepper
.75 oz Lime
.5 oz Thyme Simple Syrup
Soda
Directions:
Shake all ingredients except soda. Strain into an iced-filled Collins glass. Top with Soda. Add a tomato cocktail skewer garnish.
Island Vibes (N/A cocktail)
Ingredients: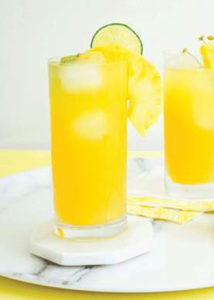 4 oz Hella Bitters & Soda Dry
2 oz pineapple juice (preferably freshly squeezed)
½ oz lime juice
½ oz simple syrup
3-4 dashes Hella Ginger Bitters (optional)
Pineapple wedge and lime wheel, for garnish
Directions:
Combine ingredients into a highball over ice. Garnish with a pineapple wedge and lime wheel.
Lavender Tom Collins
Ingredients: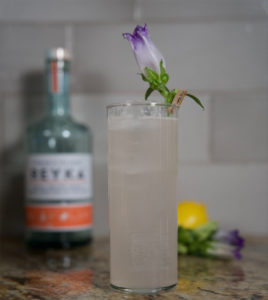 1 1/2 oz Reyka Vodka infused Lavender
1 oz Lemon juice
3/4 oz simple syrup
Top soda
Garnish: Purple flower
Directions:
For the lavender-infused Reyka Vodka, add about 1 tbsp lavender buds per 8 oz of Reyka Vodka and let infuse for at least four hrs. It infuses fast and can be too intense if left overnight. For the cocktail, combine all ingredients into a cocktail shaker except soda. Shake, double strain into a Collins glass, garnish with purple flower, and serve.
Created by Reyka Vodka Ambassador Trevor Schneider.
Purple Panther
Ingredients: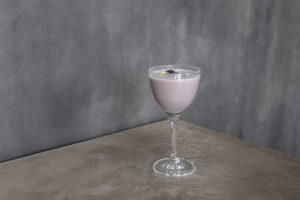 Step 1:
NOTE: Place all ingredients together and allow to infuse for 24HRS
Black Currant Tea and Butterfly Blue Pea Flower Infused Malfy
2 Tbspn Black Currant Tea
1 Tbspn Butterfly Blue Pea Flower
750mL Malfy Original gin
Step 2:
1.5oz Black Currant Tea and Butterfly Blue Pea Flower Infused Malfy
.5oz Giffard Crème de Cassis
.5oz Bauchant Orange Liqueur
.5oz Heavy Cream
Directions:
Shake all ingredients together. Fine strain into a Nick and Nora Glass. Garnish with a Butterfly Blue Pea Flower. Serve & enjoy!
Not Your Spanish Sangria
Ingredients: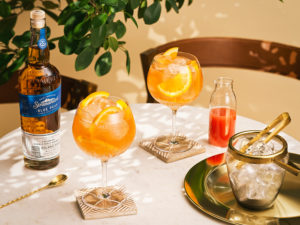 1.5 oz Stranahan's Blue Peak
Available on Drizly and Reserve Bar
.75 oz Amber Vermouth
.25 guava puree
Sparkling apple cider
Orange slices
Directions:
Combine Stranahan's Blue Peak, Amber Vermouth and Guava Puree in goblet glass over ice. Top with dry sparkling apple cider and garnish with orange half slices.
Fiasco Cluster
Ingredients: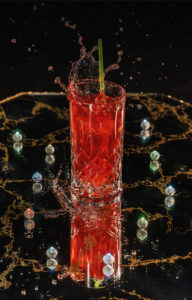 2oz Deep Eddy Peach Vodka
1oz Strawberry Puree
.5oz Lemon Juice
Soda / Sprite
Directions:
Combine all ingredients except soda. Pour into tall glass. Top with soda/Sprite.
Dulce Mexicana
Ingredients: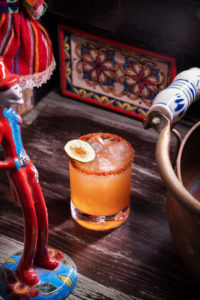 1.5oz reposado tequila
.25oz mango habanero vodka
.5oz mango syrup
.5oz triple sec
1.5oz sour mix
Directions:
Combine all ingredients in shaker. Rim rocks glass with Tajín. Strain cocktail into the rocks glass filled with ice.