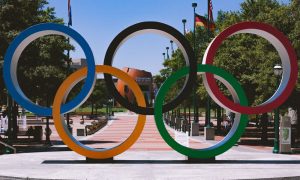 The delayed 2020 Summer Olympics are currently being held in Tokyo, and while there are no fans allowed in the stadiums, you can still cheer on Team USA with a cocktail in hand from the comfort of your favorite bar!
Below we've compiled some gold medal-worthy Olympics cocktail recipes for you to sip on while watching the best in the world compete in the games.
The Bomb Popsicle
Ingredients: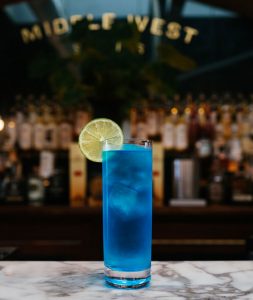 2 oz OYO Character Vodka
0.75 oz Fresh Lime Juice
0.5 oz Simple Syrup
0.25 oz Blue Curacao
Directions:
Combine all ingredients in a shaker tin with ice. Shake for 20 seconds or until the outside of the tin is frosted. Double strain into a rocks glass and garnish with a lime wheel.
Sweet, Sweet Victory
Ingredients: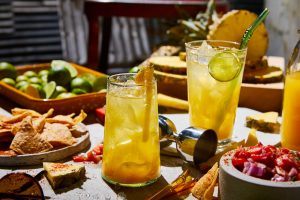 1.5oz Captain Morgan Original Spiced Rum
4oz Pineapple Juice
Directions:
Combine Captain Morgan Original Spiced Rum and pineapple juice in a glass over ice. Garnish with a fresh slice of pineapple and a mini umbrella.
Woodford Reserve Bourbon Porch Swing
Ingredients: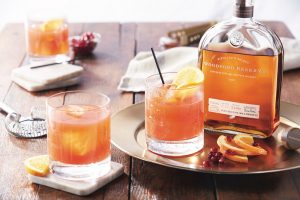 1/2 oz. Straight Bourbon Whiskey
3/4 oz. Lemon Juice
1/2 oz. Honey
6 oz. Peach Tea
Directions:
Combine ingredients into a tall glass and stir. Garnish with a slice of peach or lemon wheel.
The Suika
Ingredients: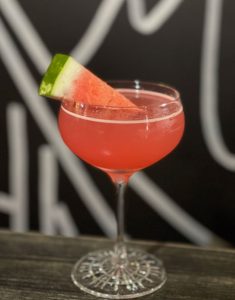 2 oz. iichiko 25 Silhouette Shochu
2 oz. Watermelon Puree
1/2 oz. Lime Juice
1/2 oz. Simple Syrup
1/4 oz. Elderflower Liqueur
Directions:
Combine iichiko, watermelon puree, elderflower liqueur, lime juice, simple syrup and ice in a shaker. Shake vigorously and double strain into a coupe glass. Garnish with a watermelon wedge.
Recipe courtesy of Ani Ramen.
Medal-Worthy Mule
Ingredients: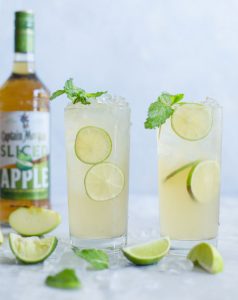 1.5oz Captain Morgan Sliced Apple Rum
4oz Ginger Beer
Cubed Ice
Lime Wedge for Garnish
Directions:
Pour Captain Morgan Sliced Apple and ginger beer into a tumbler glass over ice.
Garnish with lemon.