It's the 100th anniversary of the ratification of the 19th Amendment, which guaranteed and protected women's constitutional right to vote.
Raise a glass to celebrate the passage of what marked the largest expansion of democracy in the history of our country with the cocktail below.
Ingredients: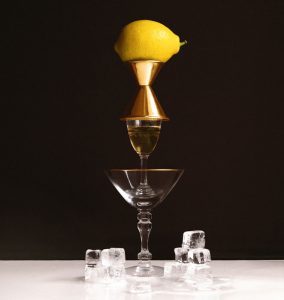 1 oz Pomp & Whimsy Gin Liqueur
1 oz Vodka
1 oz Dry Vermouth
Directions:
Combine ingredients in a mixing glass or cocktail shaker and fill with ice. Stir well to chill. Strain into a chilled cocktail glass. Twist a piece of lemon peel over the drink for aromatics and use the twist as a garnish.
For more information on how the suffrage movement intersects with the temperance movement, be sure to read Pomp & Whimsy Founder & CEO Dr. Nicola Nice's essay.
Photo Credit: T.J. River, Pomp & Whimsy.