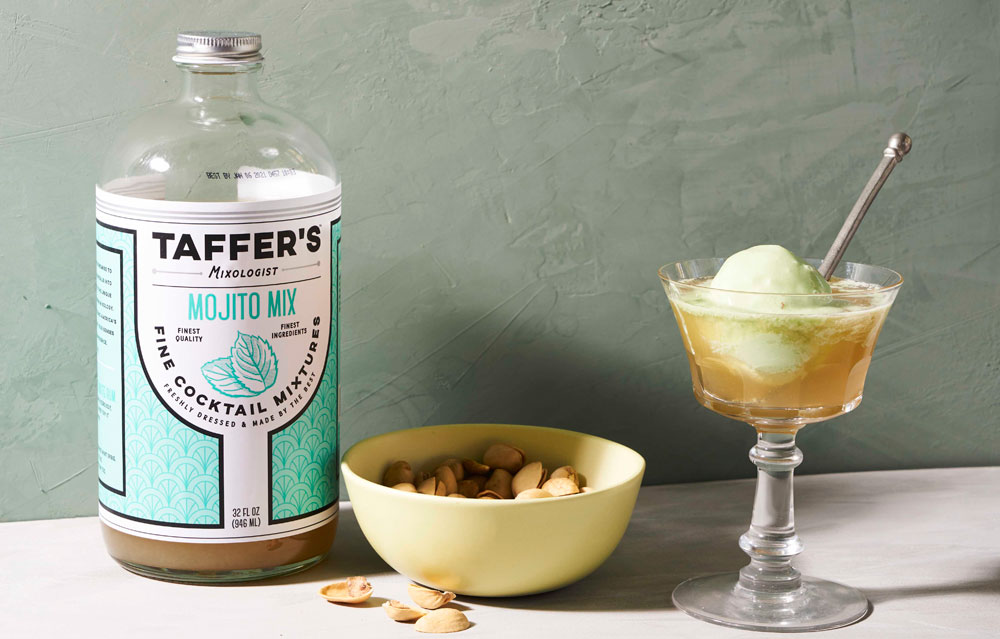 Ingredients:
2.5 oz Taffer's Mojito Mix
1.5 oz Rum
1 Scoop of Lime Sorbet
Directions:
Fill a cocktail shaker with ice and pour rum and Mojito mix into the shaker and shake until cold. Strain into a cocktail glass and top with a scoop of lime sorbet! Garnish with lime (optional).