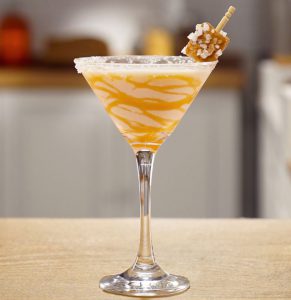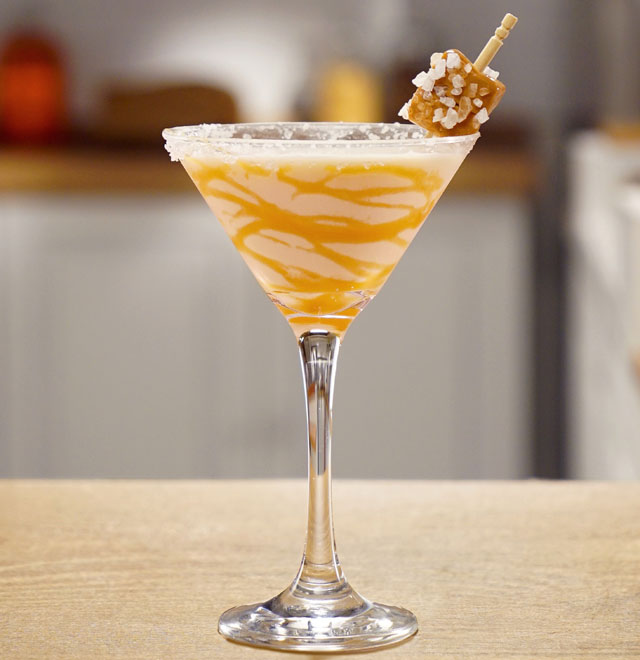 Ingredients:
2 parts RumChata
1 part Caramel Vodka
Sea Salt/Table Salt (Do Not Use Margarita Salt)
Directions:
Rim martini glass with salt (use water, NOT lime juice). Shake ingredients with ice and strain into martini glass. Optional: Drizzle a teaspoon of caramel sauce into bottom of glass.
Recipe and photo courtesy of RumChata.