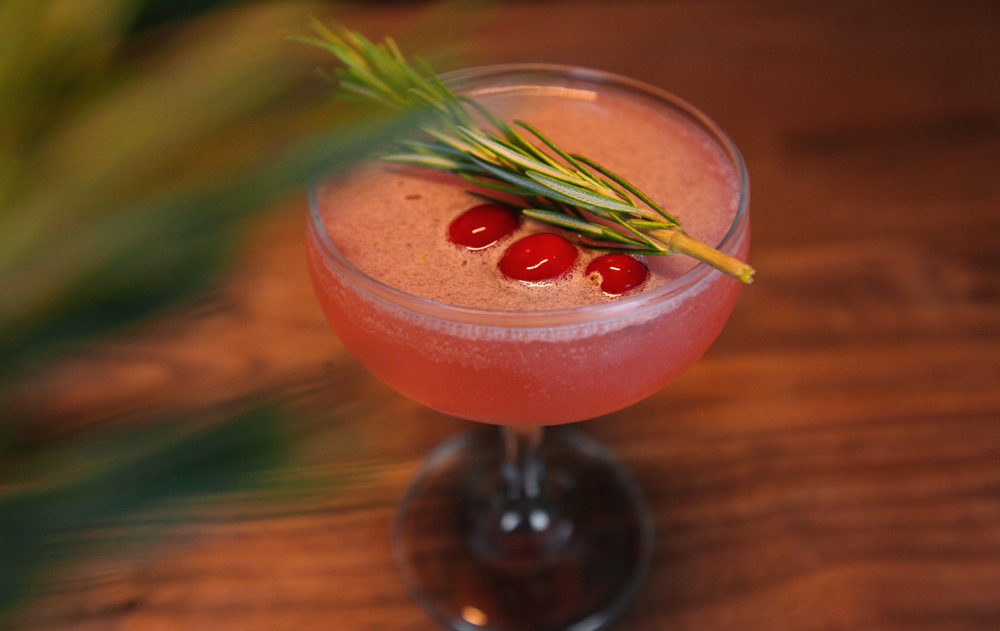 Ingredients:
1.5 oz Santera Reposado Tequila
.75 oz Lime
.75 oz Cranberry Agave*
1 1" piece Rosemary
3 Cranberries for garnish
*Cranberry Agave:
1 cup Fresh or Frozen Cranberries
1 cup Cranberry juice
1 cup Agave nectar
Directions:
Add all ingredients to shaker. Before adding the rosemary sprig to the shaker, rub the leaves between your fingers, pinching just slightly to release the oils. Shake and strain into glass. Garnish with a fresh cranberry.
Recipe courtesy of Santera Tequila.