The espresso martini cocktail had—and is continuing to have—a big moment in the 2021 cocktail scene. To celebrate one of the year's biggest cocktails, we've compiled a list of espresso martini recipes—some traditional and some that add a unique twist to the popular drink.
Baileys Espresso Martini
Ingredients: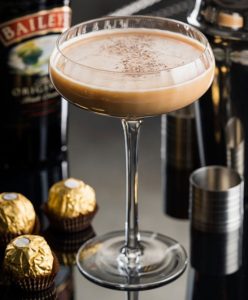 20ml Baileys
20ml vodka
40ml (or double shot) espresso
10ml coffee liqueur
Coffee beans for garnish
Directions:
Start by pouring your espresso shot into a cocktail shaker over ice. Then, add your Baileys, vodka, and coffee liquer. If you're feeling festive, add one of Baileys Christmas flavours for an extra punch, such as the Chocolat luxe or Orange Truffle! Give your cocktail a good shake in the shaker. Finally, strain the drink into your glass and garnish with coffee beans.
Carajillo Silencio
Ingredients:

1 shot (2 oz) of Espresso
1 oz of Licor 43
1 oz Mezcal Espadín El Silencio
1/2 oz Cacao Liquor
Directions:
Shake all and pour into a chilled glass. Garnish with coffee beans.
Coconut Espresso Martini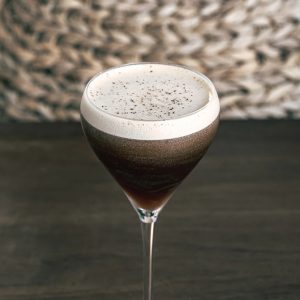 Ingredients:
1 oz Mr Black Cold Brew Coffee Liquor
1 oz Coconut Cartel Añejo Rum
1 oz Cold Brew Concentrate
Pinch of Salt
Directions:
Combine ingredients in a shaker. Shake and strain into chilled coupe, garnish with fresh nutmeg.
Santa Teresa Espresso Martini
Ingredients: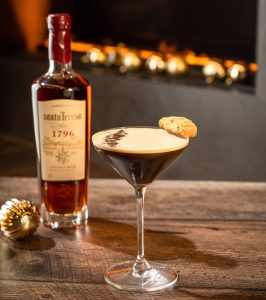 1.5 oz Santa Teresa 1796
0.5 oz Mr black coffee liqueur
0.5 oz simple syrup
1 espresso shot
Pinch salt
Directions:
Add all ingredients in shaker tin, add ice, shake vigorously then strain into coupe glass and garnish with grated coffee bean and biscotti cookie on the side.